Valley's transport company in limbo
---
---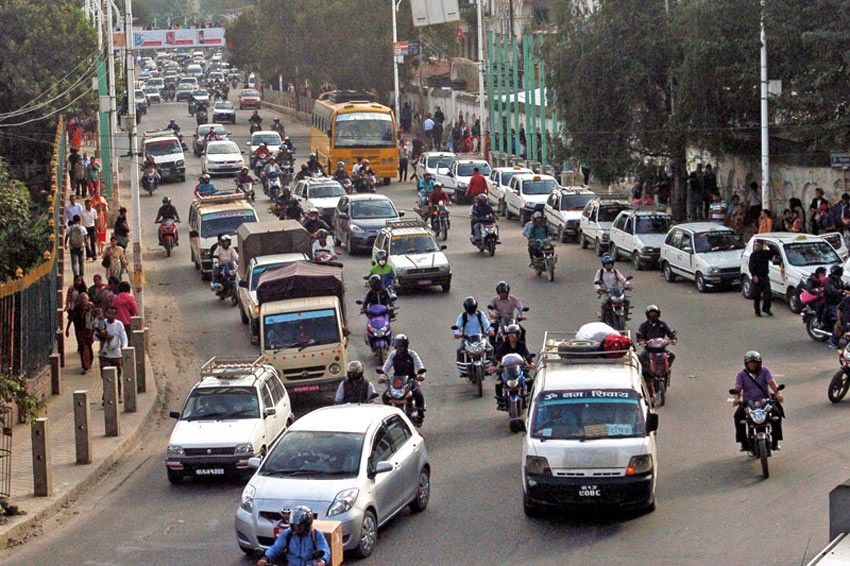 All 22 municipalities of the Kathmandu Valley had opted for establishing the Company on January last year by collecting their shares. The initiative was taken ahead under the aegis of Ministry of Federal Affairs and Local Development (MOFALDS) and the leadership of Kathmandu Metropolitan City (KMC).
MoFALD Spokesperson Rudra Singh Tamang, who was Chief Executive Officer of the KMC, said that the initiative did not take place when the country saw local level elections and got people's representatives while the preparation for the same was gaining momentum.
"The Ministry will provide all the documents prepared so far in connection with the initiative if the elected chiefs of the Metropolis and municipalities aspire for this. The process can move ahead from the point it was on hold. The Ministry cannot open the company as per the new structure", he added.
The Ministry has underlined the necessity of the company to provide easy and affordable public transport service citing it is the global practice to operate city bus services by local government.
Tamang further said that the local government should have strong willpower to materialize the initiative.
A year back, the Infrastructure Development Division of MOFALD had made preparation for the establishment of the company in an estimated cost of Rs 100 million.
The then Chief Executive Officers of the KMC, Lalitpur Metropolis, Bhaktapur, Kirtipur, Gokarneswor, Budhanilakantha, Tokha, Nagarjun and Madhyapur Thimi municipalities had signed a Memorandum of Understanding to put their shares as investment in the Company.
Other municipalities of the Valley including ShankharapurKageswori Manohara, Tarakeswor, Chandragiri, Dakshinkali, Karyabinayak, Godabari, Mahalaxmi, Bajrabarahi, Anantalingeswor, Suryabinayak, Changunarayan and Mahamanjushree Nagarkot municipalities had also allocated Rs 1 million each from the last fiscal year budget for the Company.
The government had also provided grants of Rs 30 million last year for the same.
The Office of Prime Minister and Council of Ministers had also issued directive to the MOFALD to establish public transport company by mobilizing local governments last year when there has been trouble for the public in the capital to travel through public transport.