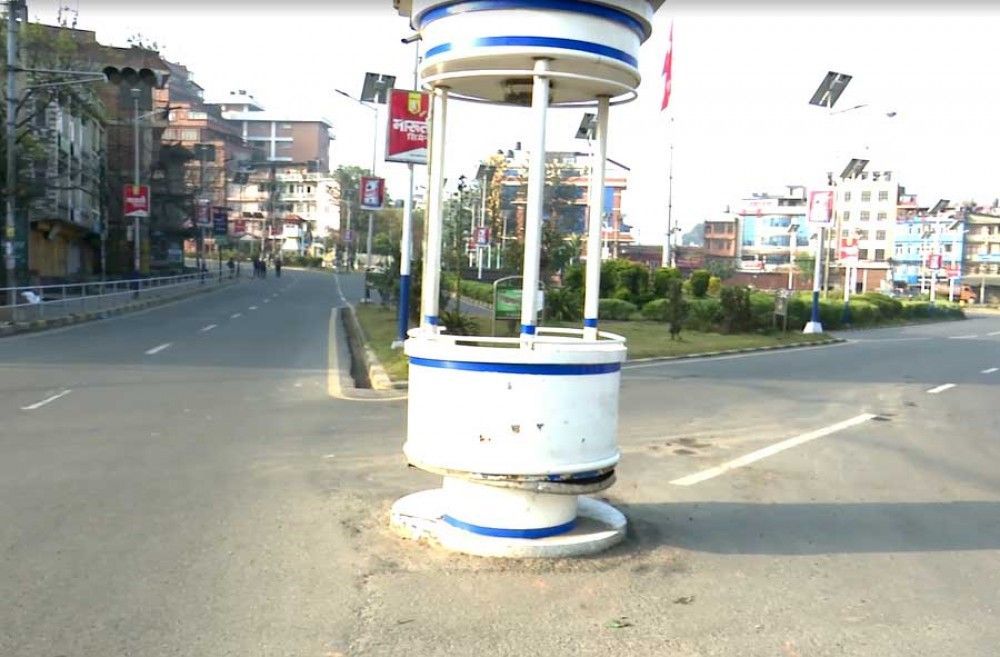 Kathmandu, March 24 (RSS)Kathmandu Valley has witnessed a disserted look with the government enforcement of lockdown in view of possible outbreak of coronavirus disease.
A meeting of the High-Level Corona Control and Prevention Coordination Committee on Monday evening deiced to enforce lockdown effective from March 24 (6.00am) early morning till March 31 (6.00pm) to contain the spread of COVID-19.
Following the confirmation of a second COVID case in Kathmandu, the government took the decision to impose nationwide lockdown as per the Clause 2(2) of Infectious Disease Act-2020 to prevent the spread of virus to others. It may be noted that a 19-year Nepali girl who had returned from France via Qatar had tested positive for COVID-19. This is the second coronavirus infection case in Nepal.
With the lockdown in effect, no one is allowed to leave their houses except for urgent maters such as medical emergency and purchase of consumable goods. All vehicular movement of private and public sectors have been banned except emergency vehicles, including those holding special permits, security personnel and medics.
Superintendent of Police Jeevan Kumar Shrestha, Spokesperson, Metropolitan Traffic Police Division said with the enforcement of lockdown very few vehicles are plying on the roads of Kathmadnu Valley. "The vehicles carrying most-essential goods and those having pass are only operating their services"
29961″