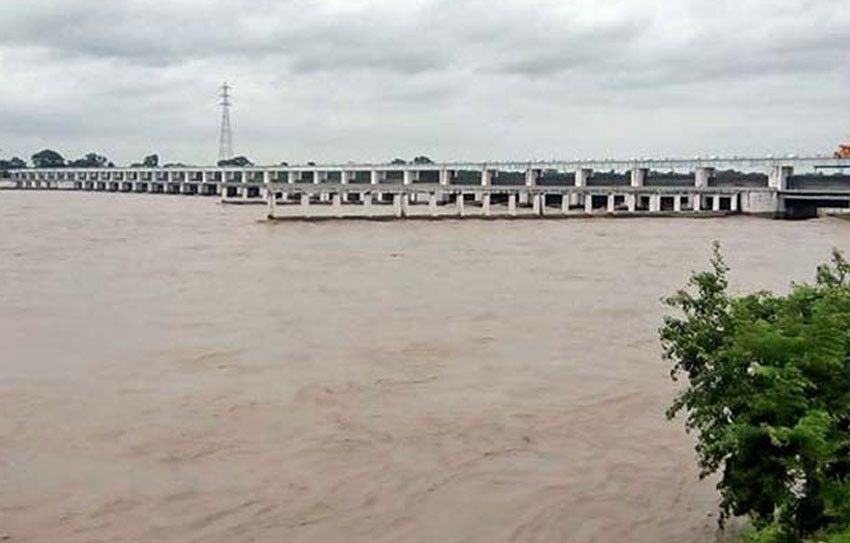 Nawalparasi, May 13 (RSS): Locals of west Nawalparasi who were victimized by the controversial Bhisalotan Gandak Barrage, have complained that their voices were not discussed during Indian Prime Minister Narendra Modi's State visit to Nepal.
They reiterated that they were fed up with the apathy shown the concerned authority to this end.
They have said that the barrage was only beneficial to the Indian sides adding that the Nepali side is annually inundated and flooded. A local campaigner Prem Chandra Gupta further shared that the existing VDCs including Triveni, Susta, Narsahi, Paklihawa, Guthiparsauni, Pratappur, Bhujhawa, Baidauli, Guthiuryapura among others get inundated in the rainy seasons due to erected structure of the barrage.
The barrage has further created a persistent terror of flooding and misconduct by Indian security personnel. The locals have further complained that they had a high home of development from the barrage but it remained a day dream to them. The Indian side has carried water through the Gandak canal for the irrigation purposes in the Indian lands in Uttar Pradesh and Bihar. However, it is an irony that the Nepali lands near the barrage are dray and cracked in the summer season.
Meanwhile, the locals have formed the Gandak Struggle Committee and are exerting pressure to the government to address the problem but it has turned meaningless. Hectares of lands in Susta and surrounding places have been encroached upon by Indian sides and remaining lands area also eroded.
According to Gandak treaty between Nepal and India signed in 1959, all of constructing barrage, controlling erosion and repairing are the responsibility of the Indian side. But Nepali sides are not getting any benefit by the provision.
Gupta further added that sorting out the inundation and flooding issues becomes major slogan for the political leaders during the election campaign but it disappears with the completion of the election.