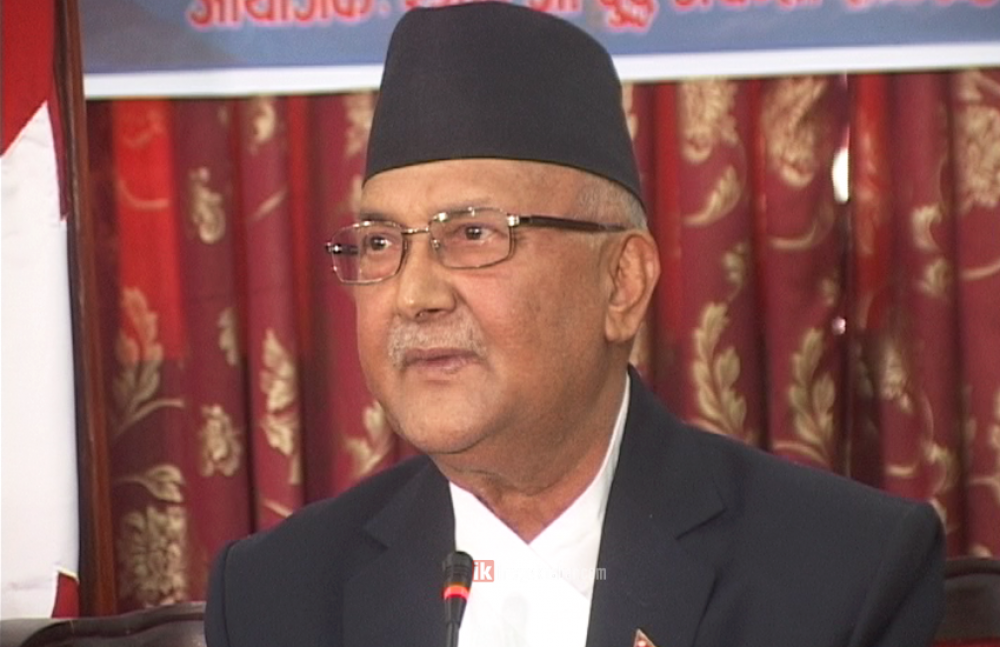 Kathmandu, Oct 19 (RSS): Prime Minister KP Sharma Oli has extended best wishes to all Nepali brothers and sisters on the occasion of the Bijaya Dashami festival today.
Giving a message of best wishes, PM Oli said, "At this historic moment of nation building, the unity among all Nepalis with common goal is imperative."
He underscored the need to ditch the trivial issues and devote to nation building.
"We are aware the historic achievements must not be lost. We work for achieving the national campaign of 'prosperous Nepal-happy Nepali' by internalizing the people's trust and aspiration," PM Oli said in the message.
According to the PM, the government was effortful to return the working age population which is abroad for jobs because the working age population is the base of country's prosperity.
The festival, as the PM said, is the medium to cement relations among Nepalis and foster fraternity, unity, and harmony irrespective of the language, culture and tradition.
Also the Chairman of the ruling CPN, PM Oli hoped the Bijaya Dashami would inspire all for socio economic change and curb irregularities.
He also wished new energy and optimism on this occasion.
The PM argued the country is making headway to socioeconomic transformation with the successful three-tier elections and formation of governments. Nepal is heading to the age of development and prosperity after long political struggle, he added.
Meanwhile, Chief Minister of Province 1, Sherdhan Rai wished peace, prosperity and happiness to all Nepali brothers and sisters on the occasion of the Bada Dashain.
The festival as the Chief Minister said has fostered the diversity in the country along with national unity and common identity.