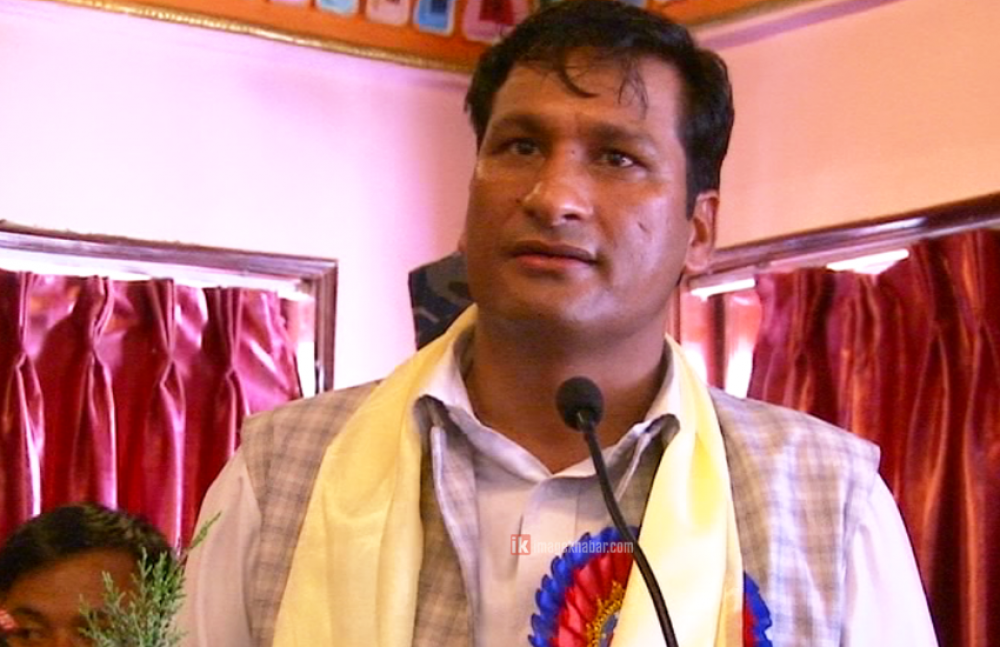 Minister for Forests and Environment, Shakti Bahadur Basnet has said Nepal has given high priority to protect the snow leopard.
Addressing the Global Snow Leopard and Ecosystem Protection (GSLP)'s fourth standing committee meeting that kicked off in the Indian capital New Delhi on Wednesday, he reiterated that protection of the snow leopard is one of the major tasks for the ecosystem conservation
The Minister for Forests and Environment also pointed out that habitat loss and lack of food as well as the human-wildlife conflict is the biggest challenge when it comes to protecting the snow leopard.
Stating that the local community, especially the youth in the community, have been made a part of the efforts towards protection of snow leopard with the realization that the government's lone efforts would not be sufficient to that end, he said this initiative has been found to be effective.
He shared that the government has been preparing to set up a Himalayan Research Centre to carry out research and works for the conservation of the snow leopard and its species, adding 12 protected areas have also been declared for the protection of wildlife and the environment.
Highlighting that apart from the local community, Nepal wanted to further expand cooperation with the private sector and the national and international community working in the conservation sector, Minister Basnet proposed to establish a regional mechanism for stopping the illegal trade in the body parts of snow leopard. He also informed the meeting regarding the provision of providing immediate relief and compensation to the family of the persons killed by wildlife including the snow leopard.
The Minister drew the attention of the meeting to be serious towards the rapid melting of snow in the Himalayas due to the climate change which will impact the snow leopard's habitat as well.
On the occasion, he invited the participants of the meet to visit Nepal during the Visit Nepal 2020.
Representatives of countries which provide the habitat for snow leopard including Nepal, China, India, Pakistan, Bhutan, Afghanistan, Kazakhstan, Kyrgyzstan, Uzbekistan, Mongolia and Russia are attending the meeting. In Nepal, the snow leopard is found from the Kanchanjunga Conservation Area in the east to Apinampa in the west. The snow leopard population in Nepal is estimated to be more than 500.