Home Minister Thapa lauds youths' role on nation building
---
---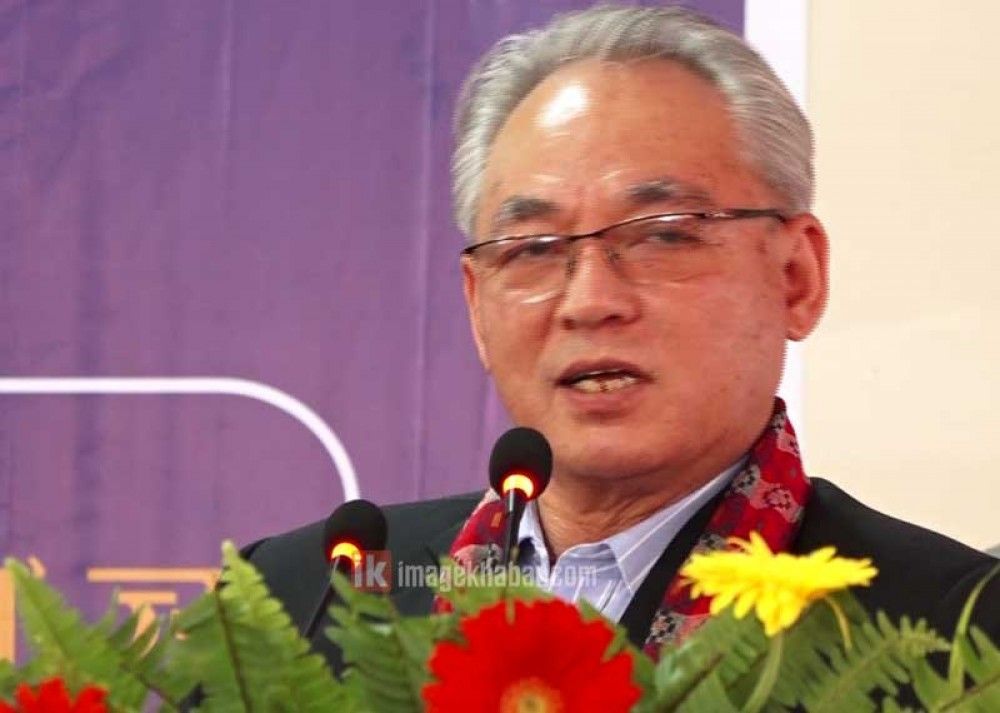 Kathmandu, Sept 22 (RSS): Home Minister Ram Bahadur Thapa has said youths could play significant role on building prosperous nation. Youths' role is imperative for country's development, peace and stability that leads to prosperity, he stressed.
The Home Minister was saying it at a programme on traffic volunteers' mobilization that kicked off today with the cooperation of Metropolitan Traffic Police Division, National Youth Council, and the UN Nepal.
"State must augment the mobilization of youths as they have capacity to bring change," he viewed, adding that the campaign launched by the police would help make traffic system more smooth and effective in the Kathmandu Valley. He suggested the Nepal Police to continue such mobilization throughout the year so that road accidents will decline.
On the occasion, Youth Council's Vice Chairman Madhav Dhungel said the Council would mobilize youths for country's prosperity in line with government policy. Various 11 programmes were forwarded by the Council for this year.
Also speaking on the occasion, Inspector General of Nepal Police Sarbendra Khanal spoke the need of further systematizing traffic management by making it more prompt and efficient in view of the Visit Year 2020 as well. According to him, ban on entry of vehicles to Thamel, Kathmandu's major tourist hub, and the Pashupatinath area has helped restore the beauty of these sites.
Comedian artists Manoj Gajurel and Jitu Nepal stressed that every individual should be aware to make the traffic management more efficient.
Under the 15-day campaign, traffic volunteers will assist passengers in zebra crossings, encourage them to use footpath and overhead (pedestrian) bridges, help make the 'pick and drop' systematic. It is also for lane management. They will be seen in passengers help desk for the convenience of passengers.
Metropolitan Traffic Division Chief Bhim Prasad Dhakal said the campaign was to cover 25 traffic locations including the Durbarmarg area, Kesharmahal, Jamal, an area in front of Tri Chandra College, Bir Hospital, New Road, Tripureshwor, Kalanki, Maharajgunj, B&B Hospital area and Koteshwor.
The traffic police have got the support of 500 volunteers including 23 schools, two youth clubs, 16 transport Pvt Ltds, 10 noted artists, 12 air hostesses for the campaign.