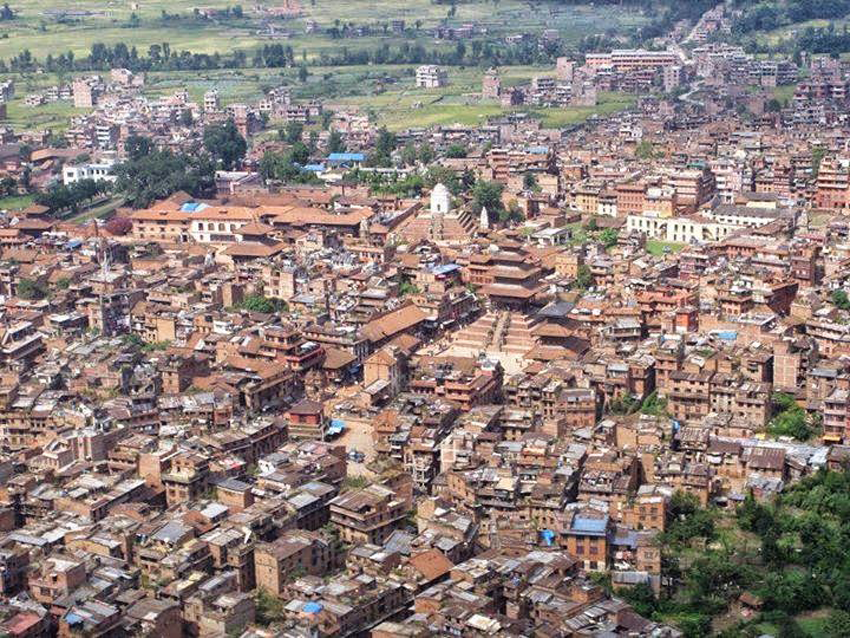 Bhaktapur, July 17: The locals have slammed the government staff of tampering with the road and house map criteria formulated by the municipality when issuing permit to build houses and constructing roads.
At a public hearing programme organized by Anantalingeshwor Municipality with support of Right to Information Society here on Saturday, Bimala Ghimire of Anantaligeshwor – 9 accused the Road Division of constructing and black topping the Bindabasini – Dadikot road without proper mapping and border demarcation, and without the sewerage network.
Nandu Nagarkoti from Anantalingeshwor – 15 said her neighbour constructed a house without official approval of the house map and in violation of the road standard.
Ram Krishna Chaulagain said most of the roads in the municipality have turned into dirt roads creating difficulty for the locals to travel. He complained further that constructing the road under the pretext of development during monsoon season will not result in quality roads causing a perennial problem for the people.
Similarly, Sanumaiya Rajthala, another local of the area, urged the local authority to also manage sewerage network when constructing roads.
Right to Information Society – Bhaktapur Chairman, Som Sharma (Bajgain), presented a report based on onsite inspection in connection to service provided by the municipality and underscored the grievances related to planning, programmes and other services run by the municipality as not being effective.
On the occasion, Chief District Officer (CDO), Tej Prasad Poudel said a common citizen has the right to know about the development plans and instructed the concerned authority to provide information related to it.
Responding to the locals' outpouring of grievances, Woman and Children Development Office Chief, Nila Ghimire, Metropolitan Police Circle Thimi's Inspector, Dil Bahadur Subedi and Anantalingeshwor Municipality's Executive Officer, Hotraj Lamsal, among others expressed their commitment to fulfil their responsibility for effective service. RSS