Government will formally observe International indigenous day from next year, PM says
---
---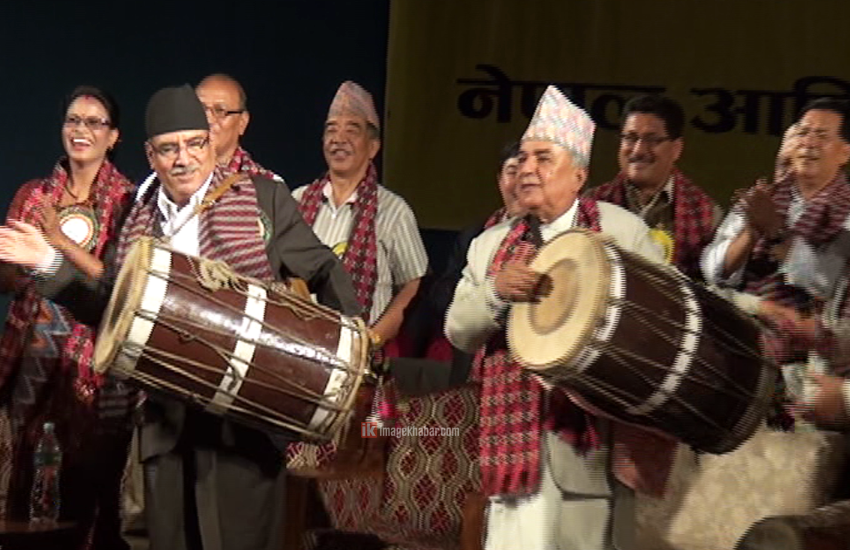 Kathmandu, Aug 9: Prime Minister Pushpa Kamal Dahal ' Prachanda' has said the government and indigenous nationalities would collectively observe the International Day of the World's Indigenous Peoples from the upcoming year.
Addressing the celebrations held here today by Nepal Federation of Indigenous Nationalities to mark 22nd International Day of the World's Indigenous Peoples, the Prime Minister said the Nepal would formally observe the Day recongised by the United Nations from next year.
Giving his views on the recent political developments in the country, the Prime Minister who is also the Chair of CPN (Maoist Center) said a seven-point agreement was reached between the ruling partners CPN (Maoist Center) and Nepali Congress in course of the formation of the new government.
Similarly, a three-point agreement reached with the Madhesi parties unhappy with the some provisions in the new constitution was for addressing the Madhes issues. He pledged to address the voices of dissenting groups through amendments to the constitution.
The objective of the formation of the new government was to ensure all's ownership to the constitution, he said, adding that the nation could not see prosperity until national unity became strengthened.
He pledged to work sincerely in giving his utmost for the interest of the indigenous nationalities and added, "There will be a sincere effort to embrace the sentiments of all in the constitution. I want everyone's important backing and support in this."
At the programme, Nepali Congress senior leader, Ram Chandra Poudel, stressed on institutionalizing the rights achieved in the constitution while moving forward for obtaining additional rights.
Referencing the emergence in the past of 'the head of authoritarianism' in the backdrop of the failure to institutionalize the rights obtained, he insisted that today's prime workload was to take a step forward for achieving more rights.
He also shared a concern over the diminishing identity and culture of the indigenous nationalities. "It is our identity that we showcase in front of the world community, there is foreign intervention on our identity," Poudel said, adding further "There needs to be a sincere effort on part of all of us in warding it off."
He added that the rights of the indigenous nationalities would be established only through rural development and called for emphasis on physical infrastructure development and education in the first phase.
On the occasion, CPN (Maoist Centre) leader, Barshaman Pun, said the constitution's easy implementation was possible only on the condition that the indigenous nationalities' rights are ensured which would advance the country on path of prosperity.
Emphasizing on the many constitutional provisions that have not granted rights to the indigenous nationalities, he maintained that there is a need for making the constitution prosperous through amendments.
At the call of the United Nations, August 9 every year is observed as the International Day of the World's Indigenous People.
Federation's Chairman Nagendra Kumal, lawmaker Yasodha Kumari Lama and Rukmani Chaudhary among others stressed on need for more struggle to achieve the rights of indigenous nationalities. RSS