Quake survivors upset with INGOs; rampant spending of aid money
---
---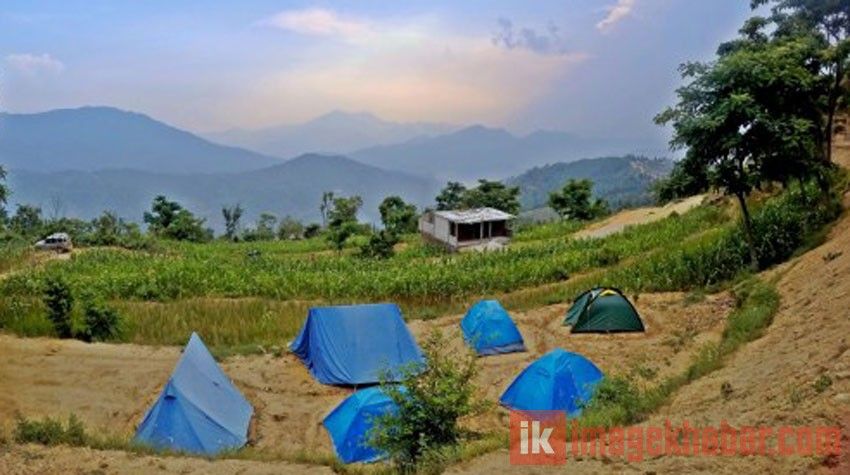 Gorkha, Aug 2: Locals of Gorkha – the epicenter of the 25 April 2016 earthquake – have expressed their outrage to the INGO's acts of haphazard spending of aid money in the district.
People vented their ire at the INGOS' activities of distributing relief to accessible people, rampant distribution of relief and reconstruction support without identifying the real needs of earthquake survivors and spending huge chunk of money for financial and logistic luxury.
It is noted that some 10 INGOs have set up their offices in Gorkha district in the name of providing support to earthquake victims. Locals have expressed their disappointment with mainly two of them – World Vision international and Catholic Relief Service – of late.
The INGOs' recent activities have irked locals when they have distributed relief materials and cash to the victims in bits and pieces however the locals needs are to construct a small house to get protected from scorching heat and erratic rain conditions.
Though the CRS has selected CARITAS, Swanra Intensive Village Development Center and System Development Service Centre as local development partners, no works have so far started.
The Gorkha District Natural Disaster Relief Committee has not been aware of the activities of CRS in the district despite 15 months after the earthquake-devastation.
The budget dedicated to the earthquake survivors has been spent under the headings of the operation of more than a dozen vehicles, house rent and hotel charge.
CRS has taken the Secretariat building of Gorkha Chamber of Commerce and Industry in Chhahare on rent (monthly Rs 50,000) for its official works. Sources revealed that they have spent Rs 4.5 million merely for the maintenance of the building.
The Gorkha Chamber of Commerce and Industry had constructed the building at the cost of Rs 3.5 million some years ago. The building with some cracks after the earthquake is now seen with painting and installation of AC in its rooms.
Likewise, the CRS has rented a hall of Gorkha Inn at Shaktichowk of Gorkha at Rs 100,000 a month. Generally the INGO is organizing its events in Miracle and Brown Resort based in the district headquarters.
While attempting to receive information about the CRS activities, its Gorkha In-charge Snigdha Chakrabarty replied that all the activities are being undertaken after taking approval from the government.
"So, our all information about project activities are with the government", Chakrawarty said in response to the request for information.
Terming the activities of the INGOs non-Transparent, the CPN (Revolutionary), Nepal Student Union, Rastriya Prajatantra Party-Nepal, ANNISU and NGO Federation have urged the development partners to be more transparent and accountable to the use of public money.
Likewise, another INGO, World Vision International, is found to be distributing money to mid-class people though it had taken approval to work for poor households and people living with disabilities in Hamsapur, Kerabari and Ghyalchowk VDCs. RSS