Life : Just Illusion
---
---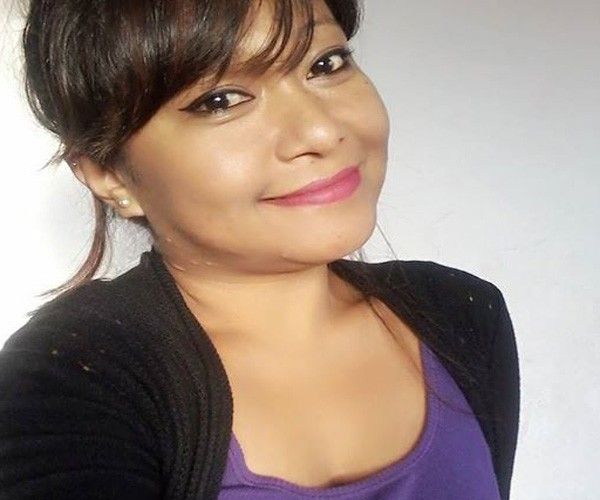 Sabika Thapa – I look at the mirror. There I stand with a black suit and wet tissue papers in my hand. My eyes are red and swollen. My mind stays empty and drop of tears still rolling down my checks. i look away from the mirror across the window I see neighbors and relatives talking with sadness and some with tears. There comes a knock at the door. There comes Sameera, sister of my friend. She calls me to join the family to the next room. We both walk silently. I join the group of the family and sit quietly on the red sofa which lies just next to the main door. There are people around the room talking and all the faces are familiar to me. With a hesitation I walk of the main door to the garden. The garden has a ground of green grass and a row of lilies around. I sit on the ground on the grass with the smell of lilies and spring air. It was spring and there was fine sunshine and lots of flowers blooming around. But inside my heart there was no season. It was dark and empty. This is the place where it all started.
One Year ago
It was a fine spring day. The sun was bright and the air was filled with the smell of roses and lilies. I enter a gate which was colored black. I walk along the path from the gate. I see white lilies and two bushes of red roses at the main door of the house. The door opens and I see my friend Sameer. Sameer is 6 feet tall guy with black hair and big black eyes. He wears a denim shirt with a blue denim pant. I met him at college at my hometown when we both were studying for our bachelor level. He invited me to his hometown for the holidays. He throws his arms around me and welcomes me to his house. Suddenly I see a small white dog run past us in the garden. I step little near to the rose bush with a surprise. Then I see a girl running after the dog. She runs past us with laughter. She wears a white tee – shirt and blue jeans. She has wavy hair not very long, big black eyes and very beautiful smile. She was not tall. I could not help staring at her. Sameer called out "Samira, Stop playing around with that stupid dog".Samira stopped running and looked at sameer with a frown. She came towards us with a hesitation. Sameer introduced me to her. "This is my cousin Sameera" and she smiled and moved her hand to say hello. I moved my hand and shook " Hi, im Nikhil, Sameer"s Friend".
I talked with Sameer for hours that day. We ate and watched movie and talked about our classmates, football, tv shows. It was already 7 pm. I happened to stay at my relative's house at the same place. So I said good night and went back to my relative's house. The next day I visited Sameer and his family again. We went out together and spend more days together. Sameer was a fun guy with full of life. He liked to take things in a positive way. He always told me that everything in life happens for a reason. He also believed that he and i met for a reason. He had enthusiasm to try new things. Our holidays ended but we often visited each other. We stayed for sleep over and talked for hours and watched movies. It was almost a year I had gone to his place for holidays. Our friendship was great and true. We have always been for each other all these time after we were good friends.
It was another year spring and Sameer invited me to attend a birthday party of his sister. I went and greeted his family and wished Sameera. I see few family members around the room with smiles and glasses filled with wine, fruit juice and other beverages. Sameer comes with two glasses in his hands, Suddenly he slips and falls down. I see him pale lying on the floor like a dead body. Everyone get shocked and panic. Sameer's mother calls for an ambulance. In just a moment of time the whole room changes and everyone gets panic. The ambulance arrives. There are three guys wearing white Pant and shirt, holding a stretcher and puts sameer's body in the stretchers and put in the ambulance. I sit on my bike start and head for the hospital following the ambulance. Sameer is being taken to I.C.U. I stay outside along with sameer's family praying and waiting anxiously. After 30 minutes, a doctor wearing a white coat with a long face comes towards us. His expression wasn't so good to look at. He comes near us and says "sorry, we tried our level best". Sameer was no more with us. He had been a heart patient since couple of years and this was his third heart attack. I kept staring at the glass through which I could see a glimpse of Sameer's leg. "Just a year I spent with Sameer and we became the best friends. I learned to see life in positive way and live life fully. Sameer used to say everything happens for a reason may be its true…………………..