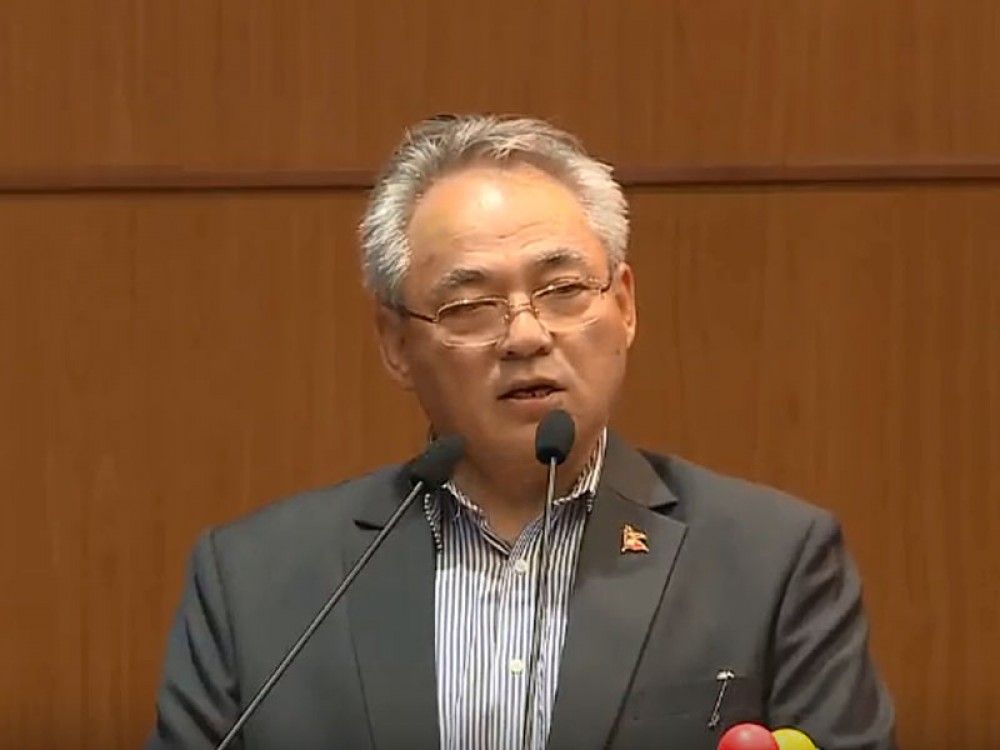 Kathmandu, July 8 (RSS): Home Minister Ram Bahadur Thapa has said demands put forth by agitating Prof Dr Govinda KC would be addressed through democratic procedures as a bill on the medical education has been already presented in the House.
In his replies to the issues raised during the discussions over the Appropriation Bill-2075 BS in a meeting of the National Assembly today, the Home Minister assured of addressing the demands of Dr KC and Gangamaya Adhikari. Senior orthopedic surgeon has been on the fast-unto-death since the past nine days in Jumla, reiterating his demand for reforms in medical education while Gangamaya has been surviving on the saline at the Bir Hospital for long, seeking justice for her murdered son during the Maoist insurgency in the country.
As he informed the house, 24 people have so far lost their lives to incidents of natural disasters this monsoon and the ministry was seriously working to provide compensations for the human and physical losses.
The Minister took the time to say that police posts would be set up in rural areas and budget of Rs 54 billion was allocated for the establishment of peace and security and for the delivery of basic services during emergencies. Four percent of this budget has been used in the relief and rescue works.
He said Vice Chancellor of Nepal Sanskrit University (NSU), Kul Prasad Koirala and his team, had to be returned from Tribhuvan International Airport, as the Chancellor was not informed about their trip scheduled to Canada to take part in the World Sanskrit Conference there.