Parties fail to institutionalize changed system: Ex-President Yadav
---
---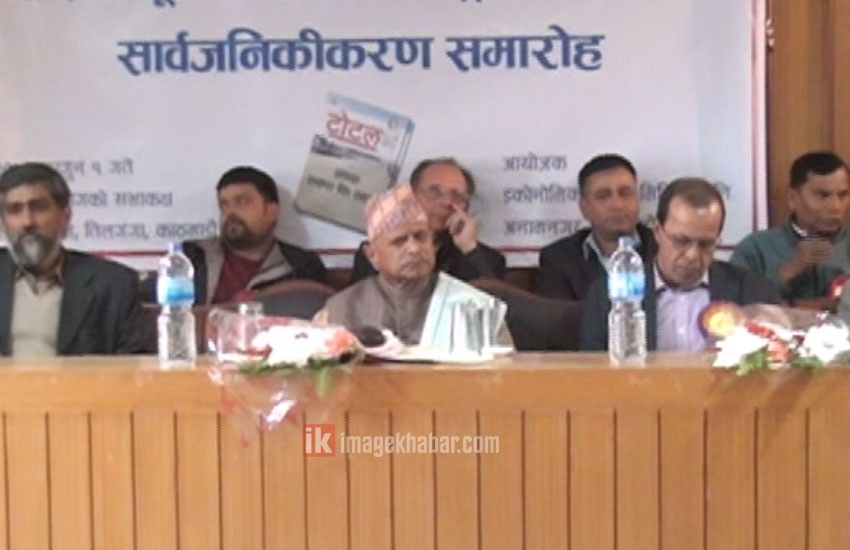 Launching the 'Total', the national monthly magazine amidst a programme here Sunday, the former president said, "Three significant political changes since 2017 BS in the country were possible due to unity among all political parties and the people but achievements so far are yet to be institutionalised due to a political tug of war."
Accusing political parties of indulging in the power game and thus inviting instability in the country, he said, adding they (political parties) were thoughtful of how to get to power in future. None was attentive to taking the country's ruling system towards stability.
The former head-of-the-state further said political parties turned deaf ears to his request to wait for two/four months before promulgating the constitution so that it could be issued with the participation of all, but they were hurried to promulgate the constitution due to greed for power.
"Problems of the Madhes are national issues and they should be addressed by confining to the constitution," he asserted.
Saying role of journalists was significant to institutionalize democracy, he stressed that journalists should raise issue to make country's system stable.
Similarly, Nepali Congress central committee member Dr Minendra Rijal said that informative journalism has become stronger than political journalism.
Saying there was challenge to change the Nepali society, he stressed that journalism profession should be adopted to change the society.
Wishing for the success of the magazine, RSS Chairman Kul Chandra Wagle expressed the view that magazine should incorporate social issues rather than political.
Director General of the Department of Information, Bir Bahadur Rai, Chairman of Minimum Remuneration Fixation Committee, Poshan KC, President of Press Union Nepal, Badri Sigdel, central committee member of Federation of Nepali Journalists, Shital Mahato, among others also wished for the success of the magazine.
The magazine is published by Economic Reform Media Pvt Ltd where Dharmendra Jha is advisor editor and Motilal Poudel is the editor. RSS