British PM, rival face angry voters as election nears
---
---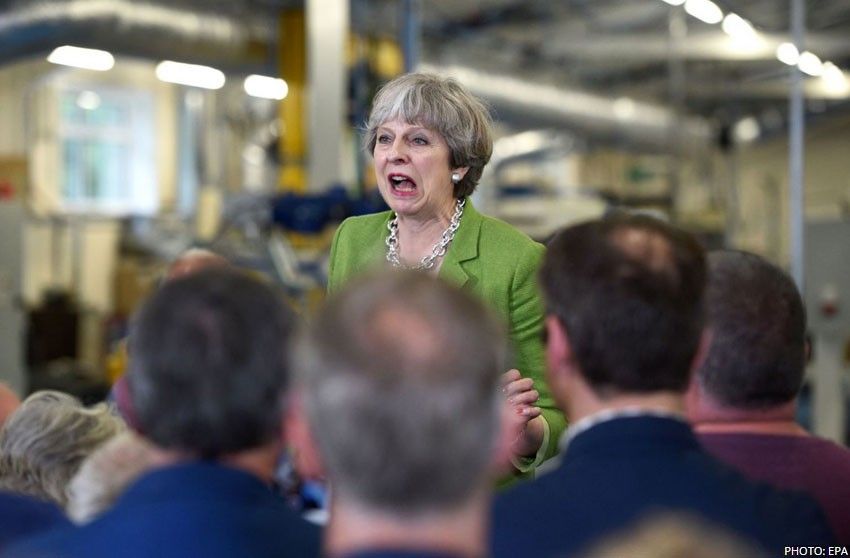 The Conservative leader was accused of "broken promises" for calling an early election for June 8 after she had repeatedly said she would not, and for a U-turn on a key manifesto pledge on elderly social care.
"I could have stayed on doing that job for another couple of years and not called an election. I had the balls to call an election," May told the BBC audience in York, northern England.
The prime minister called the election three years early, warning that opposition parties threatened to derail her plans to take Britain out of the European Union following last year's referendum vote.
But she has been accused of seeking to take advantage of her party's 20-point poll lead over the opposition Labour party — which has now dwindled to the low single figures.
May repeated her mantra that "the only poll that matters is the one that takes place on polling day". She added: "My party is the only party that is going to respect the will of the British people, get on with the job and deliver a successful Brexit."
In another difficult moment, she was challenged by a woman who struggled to hold back tears as she described waiting for more than a year for counselling on the state-run National Health Service (NHS).
"I'm not going to make any excuses for the experience you had," May said. Afterwards, Labour leader Jeremy Corbyn faced the same audience and his own tough questions over his party's manifesto of spending promises — which one audience member called a "letter to Santa Claus" — and his record on defence.
The leftwinger's lifelong opposition to nuclear weapons has drawn severe criticism from within his own party, and he was heckled Friday for refusing to say whether he would launch a retaliatory strike if Britain were attacked.
"If we did use it, millions are going to die. You have to think these things through. I will decide on the circumstances at the time," Corbyn said.
He said it was a "shame" that May refused to debate head-to-head with him before the election. On Wednesday she sent a senior minister to a TV discussion with six other party leaders.