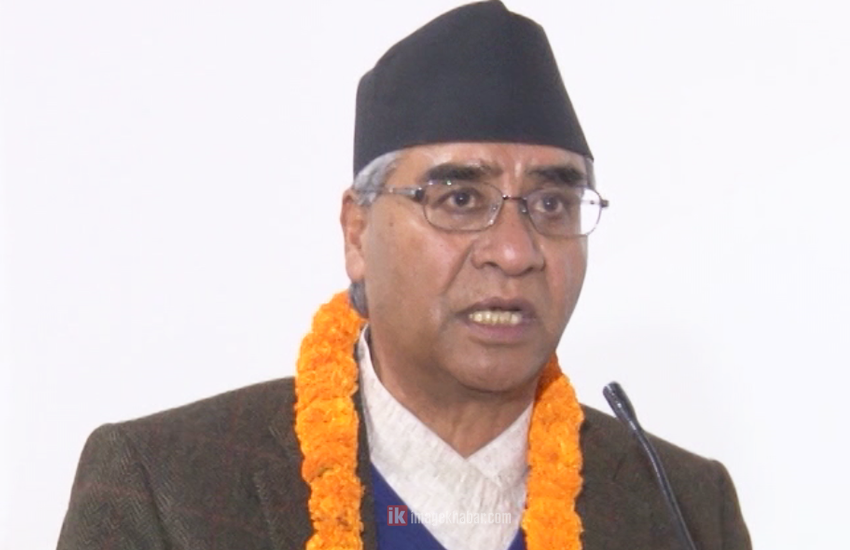 Inaugurating the centenary celebration programme of the Tri-Chandra College here today, Prime Minister Deuba said that students capable to work inside the country should be produced and stressed the need of providing employment-oriented education.
Stating that the country would move ahead with stability and unity among political parties for the same, the Prime Minister claimed that the nation will progress after the election of provincial assembly and the federal parliament. "Both elections are a must for successful implementation of the constitution," he said.
Saying rights of all would be established after full implementation of the constitution, he said that now no one could snatch federal republic rights.
The Prime Minister said that the Tri-Chandra College has played a leading role in the big political changes that have taken place in the country and stressed that it should also play a leadership role in the academic field. He also expressed commitment to provide possible support to the College during his term in office.
On the occasion, Campus Chief Prof Dr Pradeep Bahadur Neupane said that the college has been established as a model college of the country in the education sector.
At the inaugural function, PM Deuba honoured litterateur Satya Mohan Joshi, Narkanta Adhikari, lecture Purushottam Singh Dangol, Dipak Krishna Shrestha, Dr Roshani Maiya Shrestha, 16 TU readers, employees and students.
Chandra Shumsher Rana had established the college in Bhadra 5, 1975 B.S. RSS