Efforts at leftist unification for establishing new political culture: Chair Dahal
---
---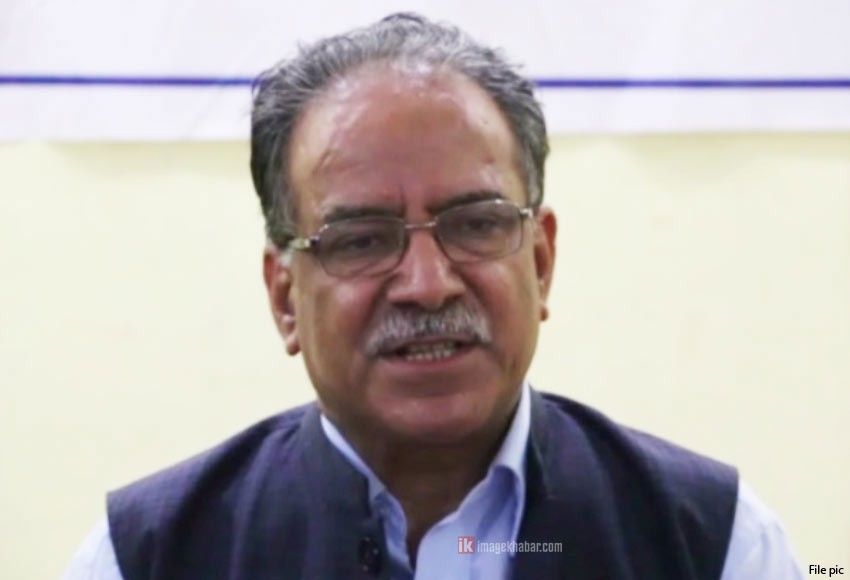 In his address to the central schooling programme of the party's youth wing, the Young Communist League (YCL), at the party central office, Parisdanda today, he said integration (likely) to take place among the CPN (UML), CPN (Maoist Centre) and the Nayashakti would give birth to a new party subscribing to new political vision and ideology.
"Party unification means the dissolution of UML, Maoist Centre and the Nayashakti. After the integration, no political parties will remain in the existing position and it does mean the formation of a new party," he added.
The emergence of unity-Centre would not have been possible without the dissolution of Mashal and the Maoist was again the transformation of the Masal, he said and termed the formation of new parties and integration between and among political parties was the demand of time and it should not be taken otherwise. A new party going to be formed by integrating three political parties would have the strength to launch a socialist revolution in the country.
Efforts for the leftist electoral alliance and unification were for gathering abundant strength to meet the mandate for the revolution for socialism. Risk bearing factor and dynamic features were necessary to garner strength and the make the party presence more effective.
"The responsibility of launching a new revolution rests on the shoulders of all and we should not be rigid over our position," he asserted, urging political parties not to run after rumours that the CPN (MC) merged with the CPN (UML).
He said it was the UML which was committed to strengthening the agenda of republic, federalism and secularism raised by the Maoist Centre.
Also speaking on the occasion, Maoist leader Barshaman Pun urged party leaders and cadres to take the unification efforts positively and focus themselves on winning the people's trust. He took the time to call on youth force within the party to give up any sort of confusion regarding the new development and contribute to make the party dynamic and more effective.
Party leader Mani Thapa who is also the YCL in-charge stressed that youth's role was vital to make the upcoming elections successful.
YCL Chair Ram Prasad Sapkota said the wing was committed to making the election successful and taking the efforts for leftist unity to a logical conclusion. (RSS)