China willing to support agriculture and tourism development in Chitwan
---
---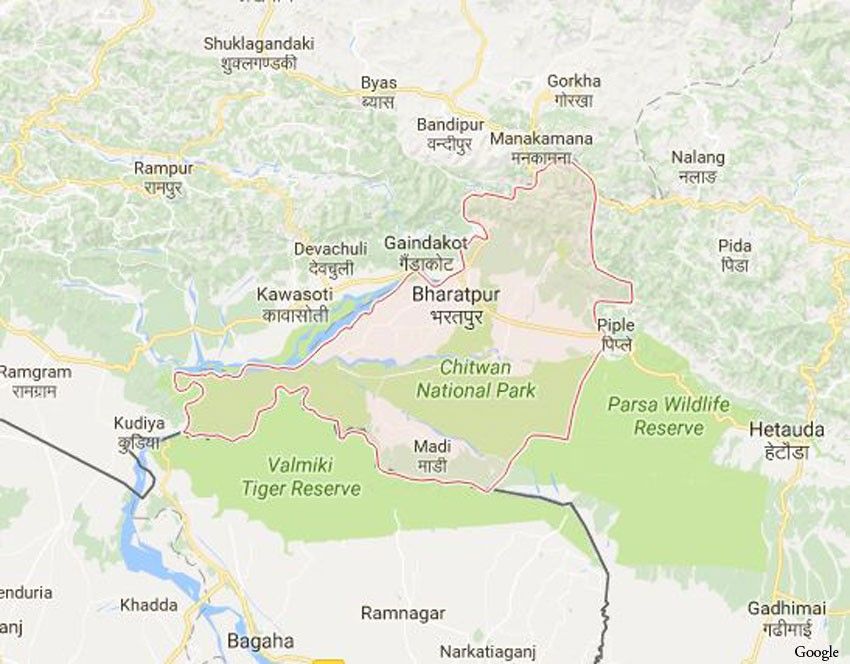 Speaking in a meeting held at the District Coordination Committee (DCC), Chitwan here on Monday, Ambassador Yu expressed China's willingness to provide necessary cooperation for the development of the tourism sector in Chitwan, which she described as a tourism city as well as technical assistance for the promotion of agriculture sector.
She stated there is the need of modern agriculture in Chitwan and gave assurances of Chinese assistance for the same.
The Chinese ambassador also said support would be provided for upgrading and modernization of the BP Koirala Memorial Cancer Hospital in Chitwan which was constructed with the Chinese assistance.
She urged the DCC Chitwan chief to participate in the China Fair taking place in China.
On the occasion, Chitwan DCC chief, Krishna Kumar Dallakoti provided information to the Chinese envoy about the geographical, social and economic situation while Local Development Officer Krishna Prasad Subedi information on the infrastructure development and sectors needing assistance in Chitwan district.
Rhinos to be kept in 'boma' before gifting to China Discussions have been held with the Chinese officials regarding transfer of the rare one-horned rhinos to China from the Chitwan National Park. An eight-member Chinese team including wildlife experts that arrived Nepal three days back toured the park and took stock of the situation, said Mana Bahadur Khadka, the Director General of the Department of National Parks and Wildlife Reserve.
"A kind of agreement was made to dispatch the two pairs of rhinos below four years old to China within three months if no hurdles come along the way," said Khadka, adding that the date for dispatch could differ due to the upcoming tiger census and election in Nepal.
One pair of rhino will be sent to the national parks in Guangzhou and Shanghai in China. These rhinos will be kept in a boma, a special enclosure, in Sauraha area initially to help these mammals to get accustomed to enclosure, said Chief Conservation Officer at the Chitwan National Park, Ramchandra Kandel.
The process to build boma measuring 30 metres in length and 20 metres in breadth has been initiated, shared Kandel. These mammals will be kept here for a month under the scrutiny of the veterinarians' team both from Nepal and China.
"Once they verify the rhinos could be translocated to China, we will dispatch them," informed Kandel, adding that all the expenses during this process will be borne by the Chinese side.
The decision to provide two pairs of one-horned rhinos as gifts to China was made by the cabinet at the request from the Chinese side last year during the KP Sharma Oli-led government. (RSS)