In China, disrespecting national anthem could mean three years in jail
---
---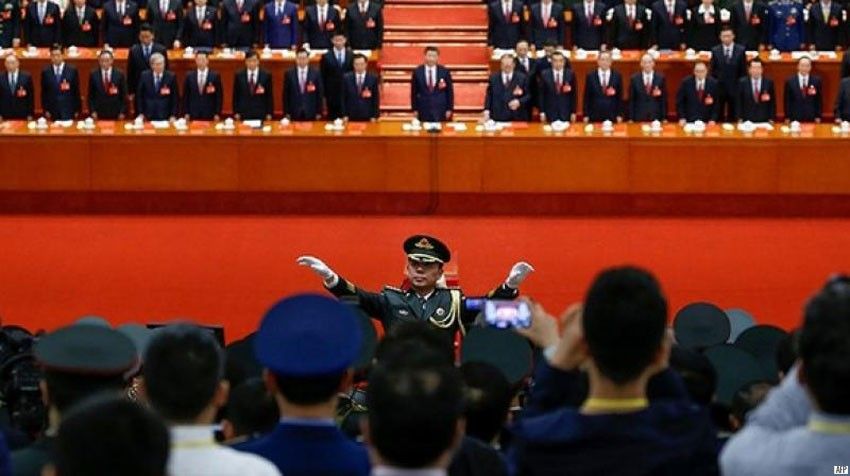 China has been fine-tuning legislation on the proper way and place to sing its national anthem, recently tightening rules that already bar people from belting it out at parties, weddings and funerals.
The country passed a National Anthem Law in September, which specified a much lesser jail term of 15 days for disrespecting the song.
Under the new measures "punishment ranges from removal of political rights and public surveillance to criminal detention and imprisonment of up to three years", said the Xinhua state news agency.
China's top legislature was deliberating the new measures — which would be part of the country's criminal law — this week, it added, without explaining why the penalty could increase so significantly.
Amnesty International China researcher William Nee told AFP the move "would clearly be out of step with international law".
"Freedom of expression includes ideas and speech that some may find offensive," he said. "Whether it is supposedly showing disrespect to kings, flags or national anthems, these types of speech should be protected — not criminalised."
An ideological push has intensified in China since President Xi Jinping took power in 2012. The leader has stressed infusing every aspect of Chinese education with "patriotic spirit".
Before Xi, China already had laws covering the use of its national flag and national emblem but none for its anthem, "March of the Volunteers", aside from a ban on its use in advertisements.
Regulations adopted in 2014 allowed the national anthem to be played only during formal diplomatic occasions, major sporting events and international gatherings — making the song off-limits at weddings, funerals and various forms of "private entertainment". (AFP)