Province-2 CM writes to PM for prompt deployment of employees
---
---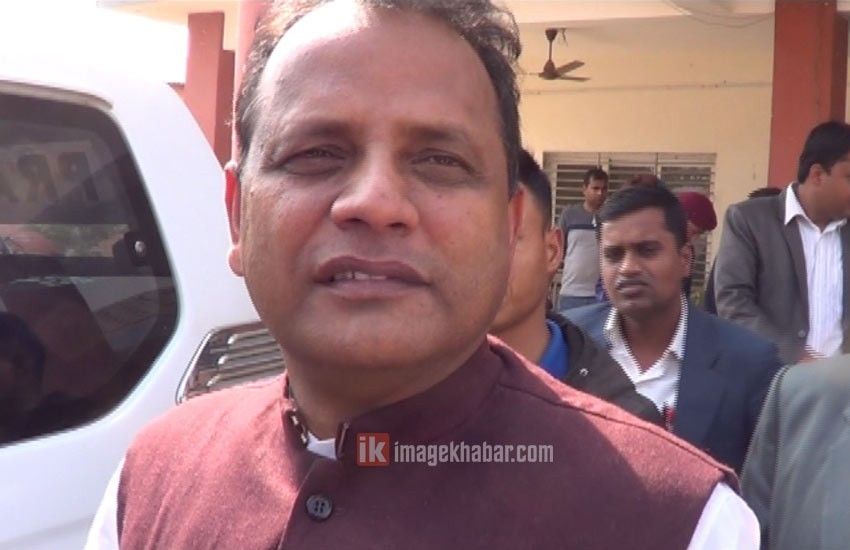 Mahendranagar, Dhanusha, Feb 25 (RSS): The Chief Minister of Province-2, Mohammad Lalbabu Raut Gaddi has written to the Prime Minister KP Sharma Oli seeking his help in deployment of government employees to the province.
CM Gaddi sent a letter to that connection to the Prime Minister on Saturday.
The Chief Minister was compelled to ask for help from the Prime Minister after many of the government employees deployed to the province by the government failed to show up at their respective assigned offices for long and that also without information.
Chief Minister Gaddi has stated in the letter to the PM that the employees deputed by the government to the province ministries and secretariats have not yet reported to work and that the province was also facing a shortage of the required means and resources.
He has also mentioned that the province government faced a shortage of human resources carrying out its works from February 14 itself when it was formed, adding that even the employees who were available did not cooperate.
Only seven out of the 27 employees deputed to the Province-2 parliament secretariat have reported to work.
Similarly, only four out of 33 employees assigned to the Ministry of Physical Infrastructure Development have reported to work. Only 10 out of the assigned 27 employees have reported to work at the Ministry of Financial Affairs and Planning.
Ministries set up at old cigarette factory complex
Meanwhile, the secretariats of the various ministries of Province-2 have been set up at the building on the premises of the Janakpur Cigarette Factory at Janakpur Sub-metropolitan City.
The ministries' secretariats have been housed at the four-storied building of the Factory which was used as officers' quarters.
The secretariat of the Ministry of Social Development has been set up at the first floor, the secretariat of the Ministry of Financial Affairs and Planning in the second floor, the secretariat of the Ministry of Internal Affairs and Law in the third floor and the secretariat of the Ministry of Industry, Tourism, Forest and Environment in the fourth floor of the building.
Works are being carried out vigorously also for arranging the ministers' quarters and logistics management. The four quarters where the erstwhile Janakpur Cigarette Factory Limited's senior officers used to live are being repaired and refurnished as the ministers' quarters.
All the provincial government bodies would be housed inside the Janakpur Cigarette Factory Limited (JCFL)'s compound, The Office of the Chief Minister said.
The office and the residence of Province Chief Ratneshwar Lal Kayastha are also located inside the JCFL complex.
Chief of the Urban Development and Building Construction Office, Ganga Prasad Yadav, said works on setting up the secretariats of the seven ministries and the office and residences of the seven ministers, the chief secretary and the seven ministry secretaries has reached the final stages of completion.