Home Minister Thapa commits security to industry and business sector
---
---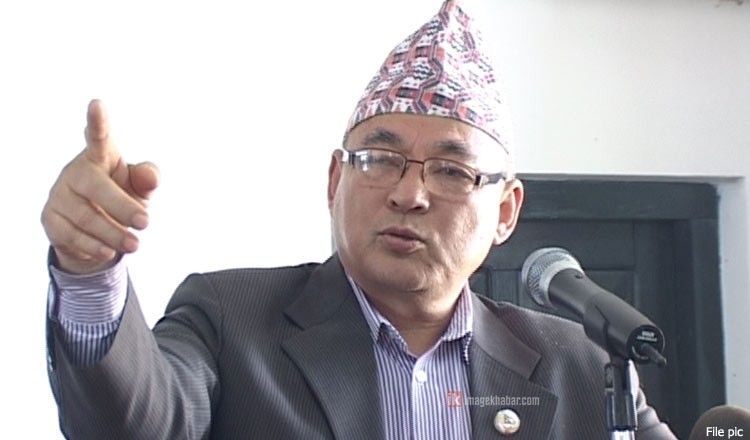 Addressing an interaction programme with the industrialists here on Sunday, he said the government would curb any kind of extortion taking place under political garb.
The interaction with the Home Minister was organised by the Chitwan Chamber of Commerce and Industry.
Stating that good governance was essential precondition for development and prosperity, he stressed on policy reforms for the protection of the industries and trade sector.
He said that the industries and businesses here felt vulnerable due to the corruption, irregularities and bureaucratic red tape.
"The domestic industries cannot prosper until the flood of goods that come from China and India were properly managed at the policy level. The industries and businesses here are in the shadow as even the existing policies to that regard were not strictly implemented," he said.
The Home Minister said that smuggling was increasing due to the open border and this was hampering the country's economy.
Noting that development and prosperity were the main objectives of the government, Home Minister Thapa said the government would promote the industry and business sector to reverse the trend of the domestic labour force from migrating abroad in search of work. He also said that the government would make security provisions so that the industries could operate round the clock.
Before this, representatives of various organisations affiliated to Chitwan Chamber of Commerce and Industry had put forth various demands to the Home Minister, including establishing an Industrial Security Battalion, creating an industry-friendly environment, stopping extortion and threats, stopping the inhuman treatment to businessmen in the name of tax evasion and waiving off the electricity tariff top the industries.