Lawmakers suggest govt to enhance national pride
---
---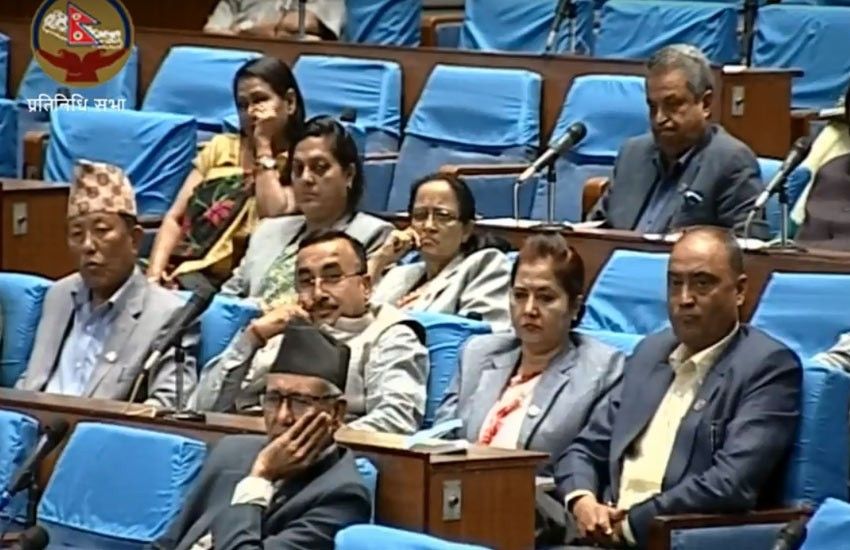 They have further suggested the Finance Minister Dr Yuba Raj Khatiwada bringing the programmes targeting to uplift the marginalized and poor community.
Finance Minister Dr Khatiwada had presented a proposal in the meeting on Wednesday seeking discussions on the Bill.
Lawmakers have urged the government to pay attention in incorporating the issues of lessening the trade deficit and enhancing the national pride in international arena.
Independent lawmaker Hridayesh Tripathi stated that the farmers should fix the price of their production after forming a price fixation commission.
UML lawmaker Yogesh Bhattarai said that the budget should target the workers class for their better livelihood.
Rastriya Prajatantra Party lawmaker Rajendra Lingden opined for creating the employment in the country aimed at returning the millions of youths compelled to work in golf countries.
Nepal Workers and Peasants Party lawmaker Prem Suwal opined for managing the land to ploughmen, providing one million rupees to quake survivors, establishing at least one university and hospital in each province.
Lawmaker Chhakaka Bahadur Lama advised the government to prepare the budget in line with federal setup.
CPN (Maoist Centre) Devendra Poudel said that the government should come with broader mindset to materialize the agenda of prosperous Nepal.
Lawmaker Binod Chaudhary stressed the need for all political parties to embrace people's right to economic prosperity, and for the government to prepare the budget accordingly.
Likewise, Prabhu Sah from the Maoist Centre said the upcoming budget should prioritise physical infrastructures, and release adequate budget in development projects.
UML's Ganesh Thagunna suggested continuity of the election area development programme.
Nepali Congress's Bharat Bahadur Shah pointed out challenges to collect and distribute revenues at all three levels under the federal setup.