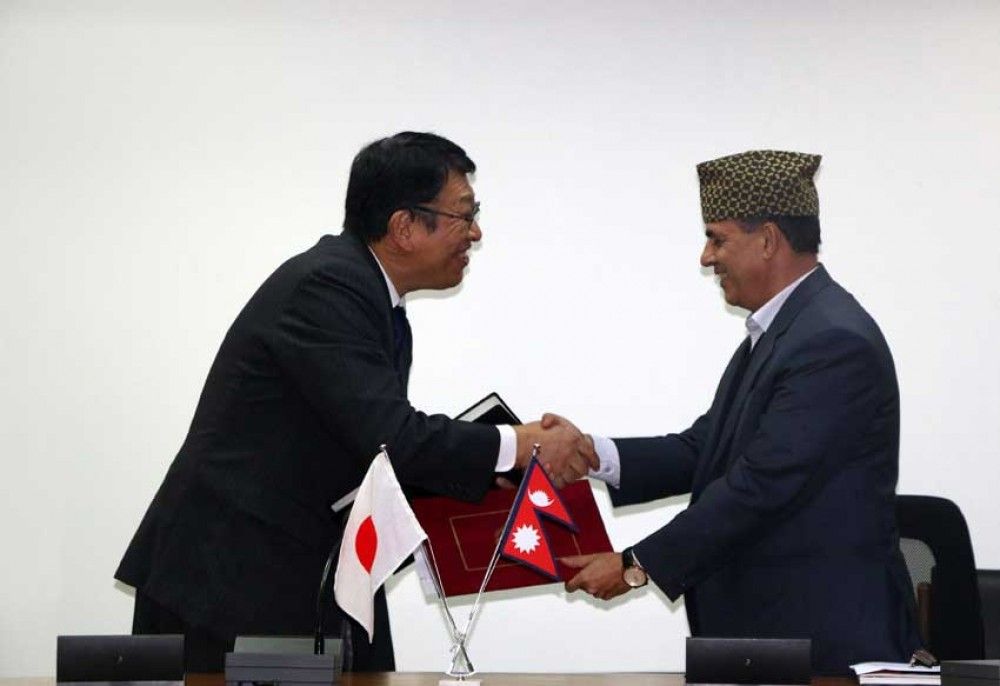 Kathmandu, Oct 25 (RSS): Government of Japan has agreed to provide a grant assistance of 1,047 million Japanese Yen to the project called Rehabilitation of Sindhuili Road Affected by Earthquake.
The project aims to reinforce the vulnerable parts of Sindhuli Road that are affected by earthquake. This will ensure safe and smooth traffic of Sindhuli Road that is one of the vital roads linking Kathmandu and Tarai area. The construction work will commence in March 2019 and will be completed by July 2020.
The Exchange of Notes, Grant Agreement and Memorandum of understanding to this effect were signed and exchanged between the Government of Nepal and Government of Japan at a programme organised at the Ministry of Finance, Singha Durbar, today,
Government of Nepal is committed to the goal of developing a safe, sustainable and resilient transport network that is helpful for the socio economic development of the country. To achieve this goal, road maintenance is crucial for smooth and safe traffic.
This project will be helpful not only to maintain the road condition; it will contribute to the resilience against disaster, improvement of safety of road users and overall socio economic development.
The Exchange of Notes was signed by Secretary at Ministry of Finance, Rajan Khanal, and Ambassador of Japan to Nepal, Masamichi Saigo, on the behalf of their respective governments. Similarly, Joint Secretary of International Economic Cooperation Coordination Division at the Ministry of Finance Shreekrishna Nepal, and Chief Representative, JICA Nepal, Jun Sakuma, signed the Grant Agreement and Memorandum of Understanding.
On the occasion, the government of Nepal has expressed its appreciation to the Japanese government for this assistance and its continued support to the socio-economic development of Nepal.