International experience in world sports useful: Army
---
---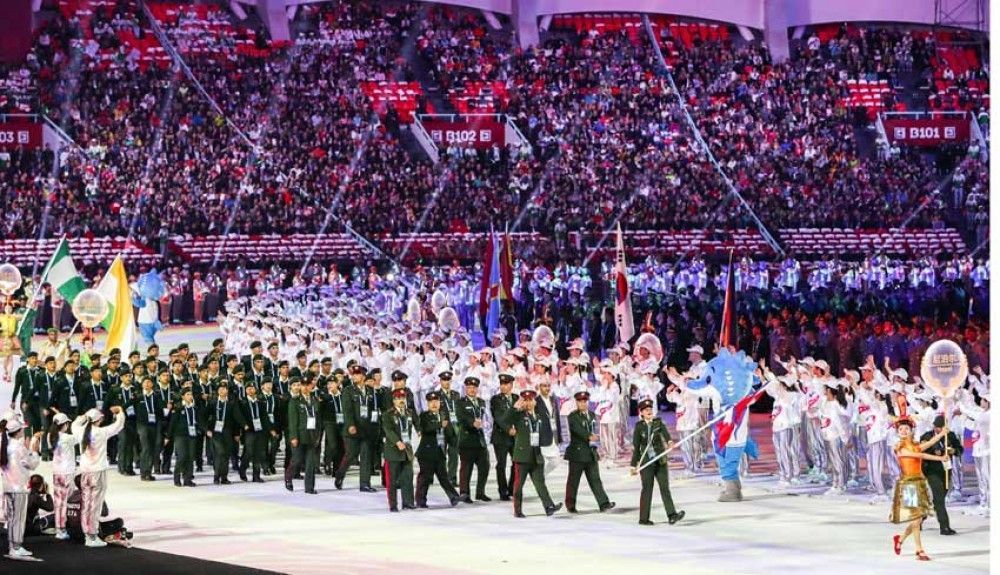 -Narayan Neupane Nepali Army's maiden participation in the Military World Games proved to be significant opportunity to gain international experience in the field of sports while also promoting military diplomacy with member countries.
The 7th edition of the CISM Military World Games was held in Wuhan city from October 18 to 27, 2019. The games are held for military sportspeople in every four years under the auspices of the International Military Sports Council or CISM.
Nepal Army competed in 13 categories with a 40-member delegation. A total of 9,308 military athletes from 109 countries around the world competed in 27 sports categories including two exhibition games
"Though Nepal could not win a medal, experience of competing with Olympic medal winners was very handy for us, while it also provided us an opportunity to further strengthen friendship with armies of various countries," said NA Colonel Sashi Kiran Rayamajhi, who was the NA team flag bearer in the Games. Some of our athletes put up a very good performance, and we were able to leave behind athletes from many countries in some sports, he added.
In the competition, Nepal Army's Tulasa Khatri made a new national record in 400 meters race by completing it in 59.57 secs. Likewise, Som Bahadur Kumal was able to qualify for the finalists in 800 meters.
Furthermore, Nepal defeated countries like France, Myanmar, Luxembourg, and Burkina Faso in boxing and badminton games.
Tej Bahadur Deuba stood 5th among 30 competitors in 49 kg weight category while in 60 kg women, Punam Rawal also came fifth. Likewise, in badminton, among 32 competitors, Ranjit Tamang and Anumaya Rai came fifth. In wrestling, Sushila Chand came fifth. Ram Dutta Bhatta in 80 kg weight category Taekwando and Gyanendra Hamal in 63 kg weight category came seventh among 20 and 27 countries respectively.
"Nepal has gained world class experience from the 7th CISM military games, and this will help our athletes to perform better in the coming SAF and other regional and international sporting events," said Colonel Rayamajhi, who heads the Military Physical Training and Sports Centre of the Nepal Army.
In the games, host China came first while Russia and Brazil came second and third respectively. Of the 66 countries that won a medal in the games, 33 of them won at least one gold medal.
Chinese President Xi Jinping had inaugurated the event at a glittering opening ceremony held at the Wuhan Sports Centre on October 18. The games were the first international military multi-sport event to be held in China and it was held under the theme 'Sharing Friendship and Promoting Peace.'