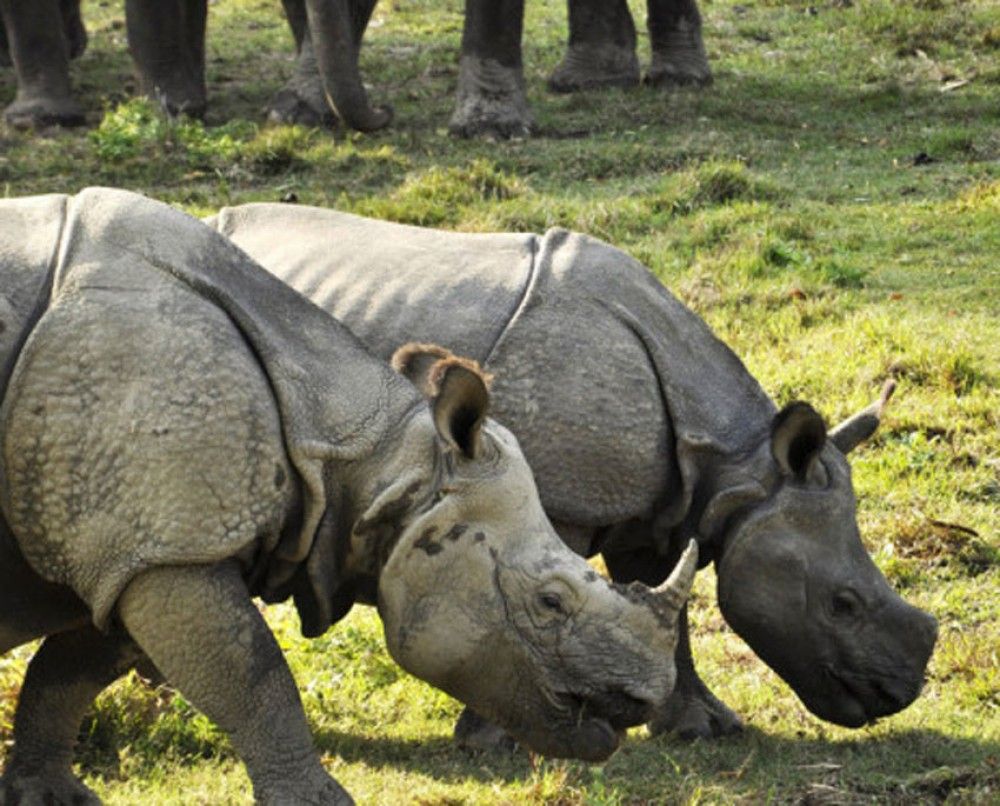 Ratnanagar, Chitwan, July 26 (RSS): The next couple of rhinoceros that Nepal is sending to its northern neighbour as gift has been named 'Soltee' (male ) and "Mitini' (female).
According to the Chitwan National Park chief conservation officer, Bed Kumar Dhakal, the couple who is presently in Sauraha has been given formal names before sending to the Republic of China. However, the date for transporting to the receiving country is yet to be fixed. The CNP is requesting the bodies concerned for taking them to China as soon possible. As stated by Dhakal, the park received information about the naming of the couple.
According to National Trust for Nature Conservation, Chitwan chief, Ram Kumar Aryal, the female rhino was captured from the western sector of Chitwan National Park in last April while Soltee which had been swept away by the flood a year ago was rescued from Tribeni of Nawalparasi.
It may be noted that Prime Minister KP Sharma Oli during his China visit during first stint had announced to gift two couples of one-horned rhinos to the neighbourig country. The first couple named 'Rupasi' and 'Bhadra' were sent to China on July 12 and a Chinese team had been here to receive the gift. A team also comprising a veterinary doctor from Nepal is accompanying the couple in the Chime Safari Park of China.
The government has so far gifted 26 rare one-horned rhinos to various countries including India, the United States of America, Bangladesh, Britain, Japan, Austria, Thailand and Pakistan. The latest census put the number of one-horned rhino in the CPN at 605.