NCP Chair Prachanda calls for retaliating anti-change forces
---
---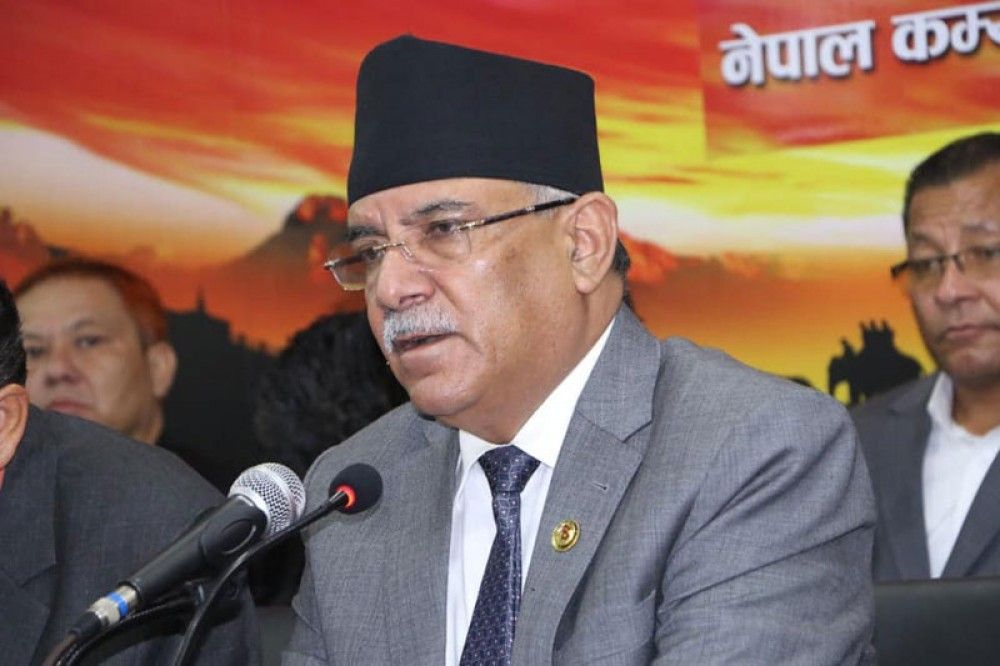 Kathmandu, Sept 16 (RSS): Chairperson of the ruling Nepal Communist Party (NCP), Pushpa Kamal Dahal 'Prachanda' has called on the student youth to become alert against the anarchic and reactionary tendencies directed against the democratic republic and to retaliate such tendencies.
Addressing the Fifth Memorial Day function of party leader the late Posta Bahadur Bogati at the party central office in Dhumrabarahi today, he said, "We are in the process of creating the basis of socialism through the process of prosperity and development. The unified party has also declared the same thing. However, this task is very challenging. Capitalists and imperialists have surroubded from all sides. We also have individualistic and self-centred tendency among us. But let no one have the illusion that the democratic republic that has been secured through seven decades long struggle can be finished off in its infancy."
The party chair said that although a sense of desperation is seen among those creating anarchy, it was necessary to resolve to move ahead on the socialism-oriented journey by defending the political change. He urged the students and the youth to be alert against the anarchists and retaliate against them.
"It is impossible to block the sun with one's hands. To do so would only be a worthless effort. Let us all work towards protecting the achievements obtained through the movement and towards the campaign of making the party a centre of faith which can win the confidence of the general public, in a disciplined and responsible manner," Chairman Prachanda exhorted.
He said they used to assign the leader Bogati wherever there was challenging situation and the late Bogati also consistently supported the party's main leadership and policy.
Senior leader of the party Jhalanath Khanal recalled the late Bogati as a dedicated and sincere leader who could build cordial relations with other parties as well. He added that recalling the late Bogati's such personality and moving ahead in the right direction was the main responsibility of the party at present.
NCP spokesperson Narayan Kaji Shrestha, general secretary Bishnu Poudel, leader Amik Sherchan, among the party leaders paid tributes to the late Bogati on the occasion.
Leader of the then CPN (Maoist Centre) and former minister Bogati was a former lawmaker elected from Nuwakot. He died on September 14, 2014.