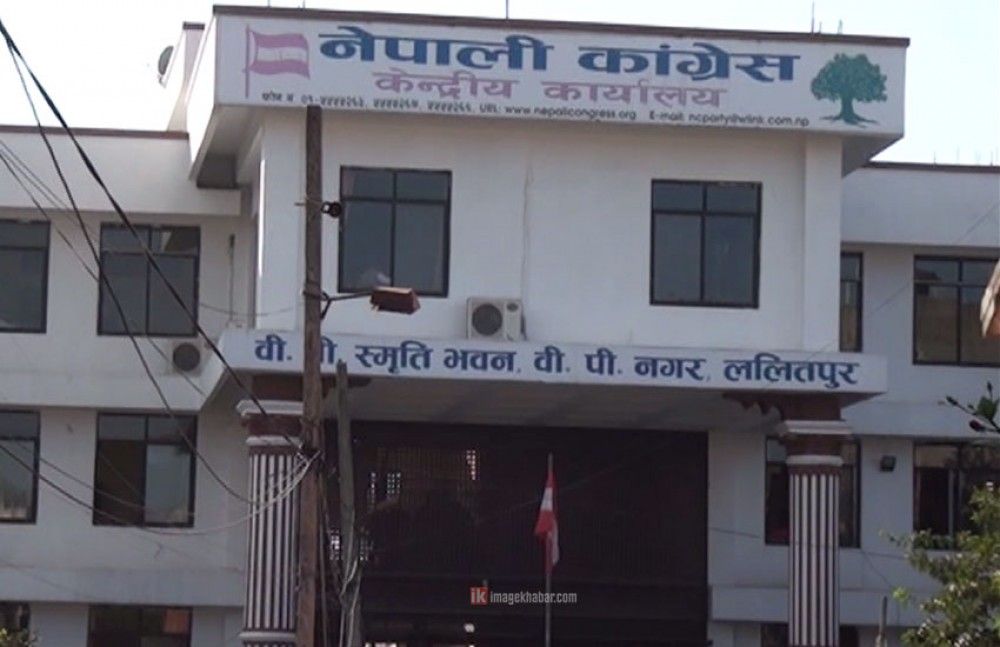 Kathmandu, July 17 (RSS): Major opposition Nepali Congress has decided to organize protests in all the district headquarters on July 31 against the anti-people activities of the central and provincial governments.
Issuing a press release today, NC General Secretary Dr Sashank Koirala directed the district committees of the party and all sister organizations, units and well wishers to participate in the protest programme. He accused the government of working in a unilateral manner and violating the constitutional provision of having Speaker and Deputy Speaker from different parties in the federal parliament and state assemblies.
According to him, the government was concentrating power against the spirit of federalism, being hostile to independent judiciary and keeping constitutional bodies under the executives' shadow. The government was being run as if it was a political party and bureaucracy and security agencies were handled as per party's commitment rather than professionalism.
"Appointments made in a legal basis by the NC government were cancelled in an illegitimate manner; and various decision as lowering the age for allowance of elderly age from 70 to 65 and Rs 5,000 monthly incentives to those suffering from chronic diseases like spinal injury, cancer, heart disease, and additional Rs 100,000 grant for the quake suffered households was terminated by this government. So, these anti-people activities of this government must be protested," he argued in the press release.
The NC has taken government's decision of revoking Medical Education Bill and Dr KC's strike and the subsequent situation very seriously, he said, adding that the government ignored the huge price hike of daily essentials, suppressed press freedom and showed apathy to the survivors of the landslides and flooding.
Sister organizations to protest govt from Thursday
Meanwhile, a meeting of the sister organizations of NC held under the chairmanship of party Vice President Bimalendra Nidhi decided to organize protest programmes against anti-people activities of the government.
Party Office Chief Secretary Krishna Prasad Poudel shared that the meeting decided to hold protest programme at Maitighar Mandala on Thursday at the initiative of Democratic University Teachers' Association Nepal and Democratic Doctors' Association.
Similarly, the protests would be held in the Kathmandu Valley on July 22 and 25 as well.