UCPN (Maoist) slams government for not focusing on reconstruction
---
---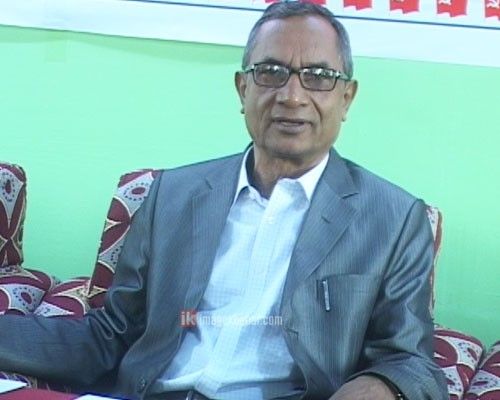 Kathmandu, March 26: The Unified CPN (Maoist) has expressed its objection stating the government has not paid attention to the post-earthquake reconstruction.
The party, which is also a partner of the incumbent coalition government, expressed its dissatisfaction over the earthquake-affected people not being able to build shelters, and the relief amount that the government had promised to the victims also not being distributed even though it is nearly a year since the devastating earthquake struck.
It also criticised the government for what it called the government's very sluggish working style.
At a press conference held at the party's central office at Parisdanda today, its spokesman Dinanath Sharma also warned of exiting from the government if the situation of the earthquake victims denied relief support persisted.
"The people are compelled to live under the open sky. We will have to quit the government if the government does not extend support the quake survivors in constructing houses and shelters," he said.
Spokesman Sharma also said that people's ire towards the government has increased for it has not taken any initiatives towards transporting food grains to all the five districts of the Karnali Zone and the hilly districts of the Seti Zone and Mahakali Zone, which are facing food shortages.
The 70 thousand metric tonnes of food grain provided by Bangladesh is in a condition of rotting in the warehouses in the eastern region while no effort has been made towards distributing that to the people in the districts facing food shortage, Sharma said and expressed the party's frustration over government mechanism not being activated for that.
"People should get the feel of the presence of the government," he added.
He described Prime Minister's visit to China as successful as many agreements benefiting the people were signed during this visit.
The UCPN (Maoist) spokesman also reiterated that there was no other alternative than all the parties to join hands and move ahead by forging a common understanding of issues. RSS
File Photo