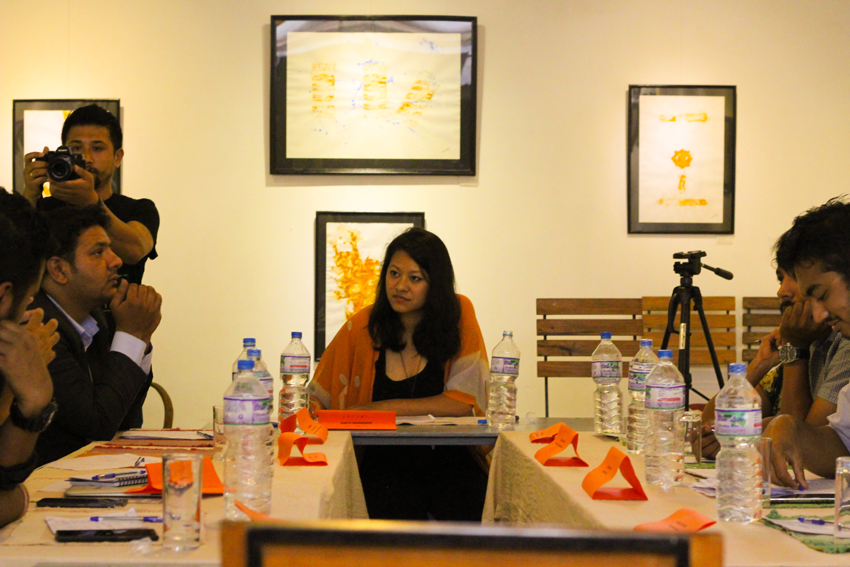 By-Anura Shrestha
Do you recall that time in school when a certain someone(s) made your life miserable on a daily basis? A slap on the back of your head? Getting tripped while walking alone in the school corridors? Forced to give up your lunchbox? Skirts pulled up or your pants pulled down? Do your memories also bring along waves of intimidation, fear, humiliation and anger simultaneously?
Right, nobody likes a BULLY! Now, let us add 'technology' to this dynamic and look at bullying from a wider lens angle. An old age civilization that bullying remains, having 'technology' in the mix means that it is no longer limited to schoolyards or street corners.
A new form of bullying has come over time with the easy accessibility of cell phones and computers. Cyber bullying, cyber stalking, trolling and cell phone sexting have rapidly become more subtle and prevailing forms of harassment in the cyberspace.
From spreading malicious rumors, sending anonymous threats to engineering embarrassing doctored photographs with the intent to cause 'harm', it can occur anywhere via email, texts, cell phones, and social media websites, and anytime with potentially hundreds and thousands of people involved. And, it does not come off as a surprise that the Nepalese society is also treading in the same direction.
Therefore, with the objective of uncovering and understanding this pivotal issue from a both experiential and legal context, DREAMS brought in together an assembly of people from different sectors for an interactive round-table session.
The Saturday clouds hung low in the atmosphere as the participant speakers slowly started filling in the small yet spacious hall at BAC Art Café. After small introductions and light shuffling around, the moderator set off with her first set of questions on cyber bullying and personal perspectives were set in motion as the participants replied in turns.
These definitions were to build a base for a far more intense discourse in the succeeding rounds. Some highlighted views included the sense of dominance that a user tries to establish over the cyberspace that stems from his shield of 'anonymity'- a trait that has a way of bringing out the harsh, judgmental streak in strangers who would never belittle another in person.
Similarly, the magnitude of trolling carried out and vested interest or intent of a said bully are among a few indicators to comprehend the level of cyber bullying that appears in various forms; namely-harassment, flaming, exclusion, outing or masquerading.
The conversation soon steered into the legal side with Mr. Babu Ram Aryal(President of Internet Society Nepal and Chairman of Centre for Law and Technology Pvt Ltd), an advocate who honestly admitted-"I have not found much space to protect my own clients" when questioned on the extent of protection provided by law to the victims of cyber-bullying. Citing his own case, he further voiced on the need to set up a demarcation between freedom of expression and cyber bullying as an approach to the existing blurred lines that bars the victims from exercising their legal provisions.
Adding to the limited provisionary setup, Mr. Prabin Subedi, (Founding partner at Paramount Legal Advisory Services) stressed on need to bring in reforms as the problem lies not in the outlining of fundamental rights but rather in procedural mechanism, specifically in determining the gravity of offense followed by punishments. Pranika Koyu, (Founding member of Chaukath) was also quick to add in-"We need to check the gravity of the circumstances, before diving into lobbying first-hand."
Cyber bullying happens for many of the same reasons as any other type of bullying, but it may be even more appealing because it can be done anonymously. And who are the ones likely to be the victims of these anonymous persecutors?
"I was personally attacked on my Facebook and Youtube pages following my opinions on Sajha Sawal. I was far more focused towards two things first-what I said wrong and if I actually said something wrong.
However, it was only after a picture of me was circulated with a She needs to be raped caption that I took the initiative to actually file a case" expressed Samriddhi Rai, a musician and vlogger of Sammy Adventures.
Her controversial opinion on the show had set in motion a flurry of activities in social media with many attempting to de-fame her which can be seen as a recurrent pattern amongst majority of the public figures' profiles.
On the contrary, her image as a public personality was what gave her the audacity to speak out against men 'who think they can get away with anything' and allow her case to go legal. Meanwhile, another speaker Ms. Bhumika Shrestha, an activist of Blue Diamond Society has also not had it easy. She has faced her fair share of harassment, abuses, incessant pursuing and slandering for being a transgender as well as for actively advocating for the third sex. But, the greater part of the question lies in asking ourselves whether there is a bigger divide between cyber bullying aimed at men and the other two sexes?
Looking at things from a gender-wise perspective, the patterns are hard to ignore. Especially in the mainstream media, journalists have been prone to receiving tremendous number of backlashes in regard to their voicing of issues involving gender quality and social inclusion.
However, as Subin Mulmi (Lawyer, Forum for Women, Law and Development) rightly puts it-"Even though the level of intensity of a political discourse (public article, tweets or analysis) is the same, but the level of harassment that women are subjected to is way too harsh."
Harassment of women online is at risk of becoming an established norm in our digital society. What starts off as a harmless intellectual debate soon instigates into a string of personal attacks eventually resorting to vile alternatives. And this is never ethical.
Similar is the case with Bhumika, where the harassment has more to do with her gender role in the society, for being perceived as closer to feminine nature, and therefore justifies the persecutor's need for dominance in his/her eyes. What is rather poignant about this realization is that the seeds of bigotry and misogyny, so reflective in our cyber domain, have been long embedded within our own social structures.
Pranika shared-"Our social structure simply cannot accept this notion. An unaccepted belief is seen as a threat, just like a caterpillar. And what happens when we notice a caterpillar? We chuck it away. We get rid of it, by all means." Furthermore, cyber bullying has far graver psychological consequences on the victims and their immediate families.
The mental distress and breakdown following the humiliation and aggression experienced can be traumatic in performing even routine activities remarked Subin, who related his own experience post a raging war-of-words on Twitter.
Is there any way out of this conundrum? Are our online lives always going to be shadowed by the presence of these "ego-centric" social fringes?
Good News. Not all online spats end up getting blown out of proportion. As in the case of Mr. Prabin, he personally took upon himself the responsibility of sending a message to one or more users to have their mudslinging comments taken down from his article plus rose to remind them of an existing law or two against cyber bullying. Suggestions of 'online stints' for crackdown of bullies by the police force and establishment of a separate bureau to handle them was thrown in between the discussion.
Even so, the situation remains complicated at large. Another speaker Anil Ghimire(Aakar), a blogger pointed out-"We need to steer the wheel of control-mechanism more towards developing online ethics than on punishments". Agreeing to it, Arpan Shrestha, a journalist calls out on the necessity to mainstream social media ethics in school level education and establish social media policy inside newsrooms/offices. The challenge does not lie in mishandling of technology, but in the incompetency of our culture to accept criticism, even constructive ones.
The contradiction also lies in the reality that "We want Privacy. But, we want Freedom of expression also. And do not forget, proper laws as well"-said Arpan. The balancing act seems rather demanding, don't you think?
Towards the end of the session, the speakers measured up on their degree of participation and activity updates in these online platforms. For the active ones, it was a love-hate relationship, for the middle-men it was a relative space for branding and career prospects while for the remaining, it was pointless to dwelve in.
As, I jotted their responses from a comfortable sofa in a corner, I couldn't help but think of my own "monitor-everything, but keep-opinions to myself, or save it for a few closed interactions later" trait that allows me the flexibility to interpret things without the trepidation of a looming sword of judgment.
It's not that the thought of hitting the 'Public' button and engaging in a few 'healthy' exchanges of opinions haven't crossed my mind. It does, every now and then. But until then, I will try to find my motivation and resolve amidst similar geometrical discussions.
(This two hour closed round table discussion on Cyber Bullying and Online Harassment was held in BAC Art Café, Pulchowk. The session was moderated by Ms. Asmita Manandhar, editor of DREAMS magazine)