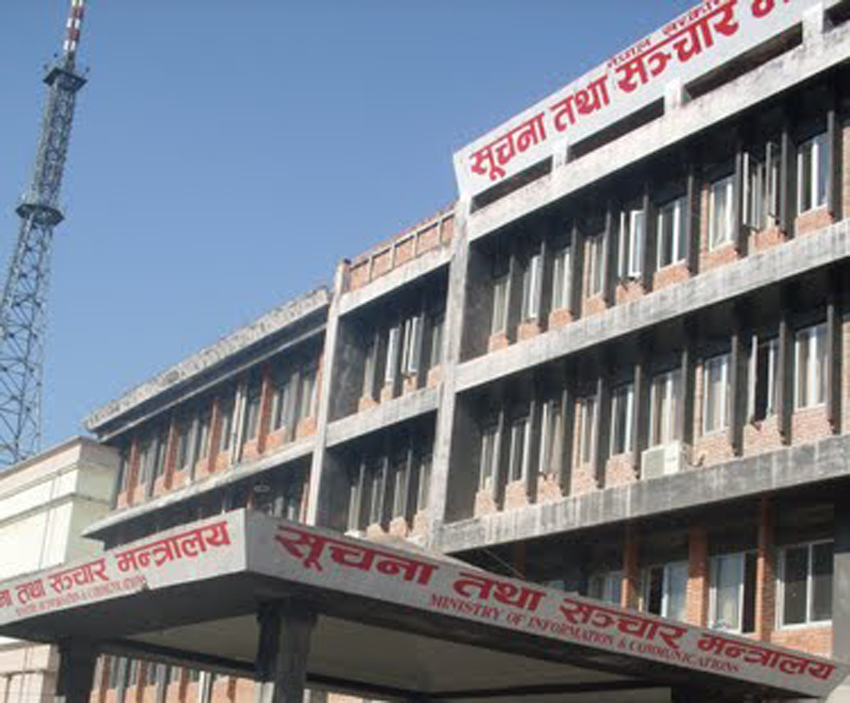 Kathmandu, July 6: The figures for the number of FM Radio stations acquiring permission for broadcast in the country is burgeoning by the day.
Till date as many as 697 FM stations have acquired permission from the Ministry of Information and Communications, data reveals.
A whopping number of the radio stations – 563 in overall –are currently on a regular business. Among the total figure of 697 radios with permission, Kathmandu district alone has 36 stations with such permission to broadcast.
The demand for radio stations in Kathmandu is on an uphill path, according to the Information Ministry. In Kaski, 30 radio stations have permit to operate and majority of them are currently broadcasting. As per the data, the radio stations sprouted in maximum numbers in the last decade after 2006.
'Radio Nepal' was established on April 2, 1951 (2007 BS) after which 'Radio Sagarmatha' was established in 1997 (2054 BS) as the first community radio in South Asia. The radio demographic is expanding in Biratnagar, Sunsari, Rupendehi, Nepalgunj, Kailali, Jhapa, Chitwan, Dhangadi and Surkhet among other places.
Permission has also been granted to run FM station in the trans-Himalayan district of Manang which is yet to open a radio station. In the 65-year-old history of FM stations in the country, the importance and priority should remain with messages imparted by the radios.
Ministry's Spokesperson and Joint Secretary, Ram Chandra Dhakal, said the permissions were being granted to run the FM stations as much as there were frequencies left. But, there has not been any feasibility study for gauging the possibility and necessity for opening up the FM stations.
Dhakal said the government was planning on introducing media policy on distributing frequencies on basis of necessity and possibility rather than allowing many radios to operate in a city.
He further shared a belief that the media related policy, regulation and law to be formulated would streamline the management of the FM Radio stations in the country. RSS