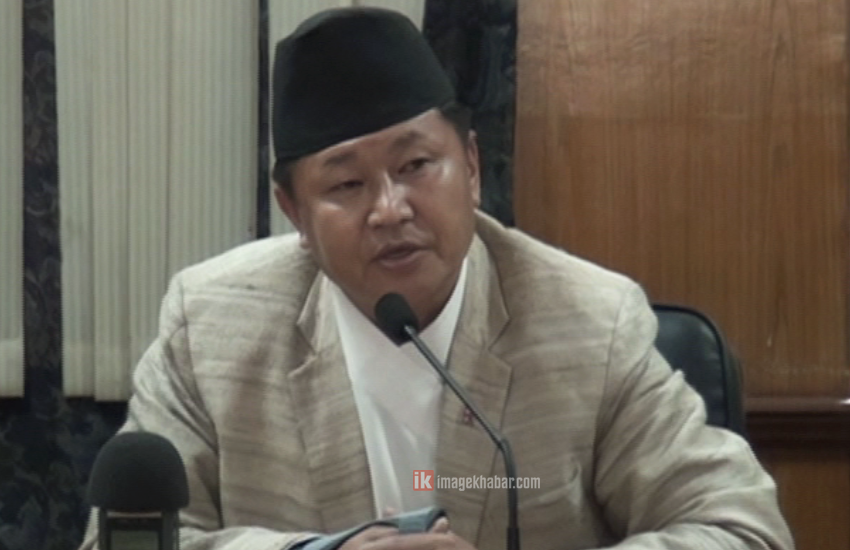 File Photo
Bhaktapur, July 9: Minister for Information and Communications, Sherdhan Rai, today said the incumbent government was not acting as a hurdle to national consensus.
At a felicitations programme organized by Federation of Nepali Journalists (FNJ) with support from District Development Committee – Bhaktapur, Minister Rai said, "We are for a national consensus and the PM has been calling for a national consensus from the beginning; the door to national consensus is still open."
Minister Rai, who is also Nepal Government Spokesperson, shared that the government was ready for national consensus if consensus can be built on the foundation of national necessity and constitution's implementation.
He took the occasion to urge Nepali Congress to side with the agreement through a self-criticism and by taking a look back at the past gentleman's agreement, 16-point agreement, the path guided by the constitution and people's aspiration.
The constitution implementation's working direction should not be ensnared in name of agreement, Minister Rai added with a claim that the government was not ready to hold consultative meetings and agreement with those who do not want to implement the constitution and hold elections.
He reminded that the present government had fought for national independence and 'eased the unease' prevailing in the country.
"This government has announced plans to complete reconstruction within the next five years; advanced a clear guideline for constitution's implementation; removed the illusion in the country and abroad; held trade agreement with China for the first time in history in capacity of a landlocked country; and we have people's extensive support and belief in this; those who do not like the government's such feats want to topple the government and just because they desire so it will not happen," the Minister asserted.
He said the government was always ready to seek resolution through agreement by renewing negotiations with the Madhes-centric parties. The government has sent letters three times, but due to differences within the United Democratic Madhesi Front (UDMF) the dialogue is not taking place, he added.
"If the Madhesi Front arrives with a mindset to resolve the problems through constitution's amendments and by abandoning their earlier 'bottom line' for re-writing the constitution, the dialogue with the government will reach a conclusion," Minister Rai claimed. He urged the UDMF to resolve the differences within it and sit for dialogue with the government to give the country a resolution.
The Minister shared that the government was formulating a media policy and added it will be implemented soon after the high level committee submits report within a week tailed by its passage from the parliament.
Moreover, Minister Rai said the Working Journalist Act would be enacted mandatorily from July 16.
He added further that the government was committed to sit for dialogue with the media houses in order to forestall any eventuality of media houses shrinking and closing down due to the Act. RSS