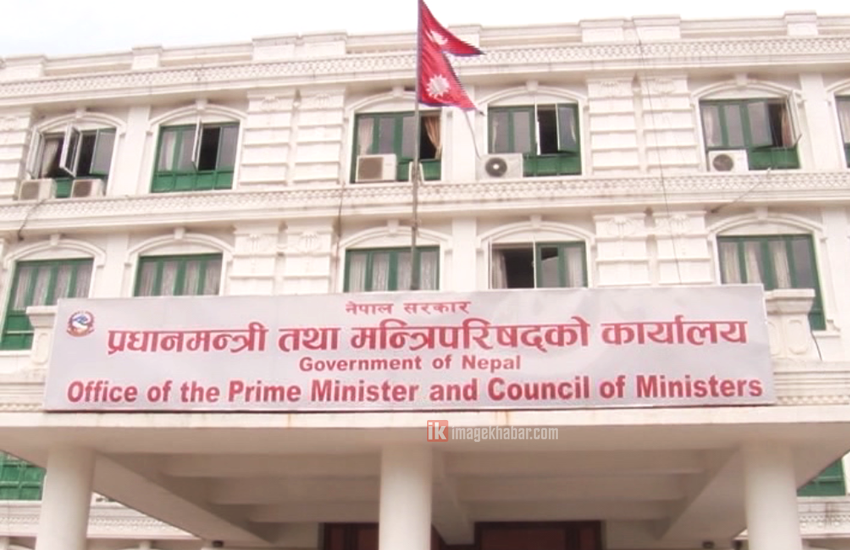 Kathmandu, Aug 5: The government has decided to withdraw the proposal made by the former CPN-UML Chairman KP Sharma Oli-led government recommending the names of 14 individuals of political careers as the ambassador to various countries.
The decision was made by today's meeting of the Council of Ministers.
However, the hearings of other government career diplomats of the Ministry of Foreign Affairs (MoFA) proposed by the former government for the post of ambassadors to various countries has been completed.
Likewise, the hearings of some government employees serving in the MoFA is scheduled to take place at the Parliamentary Hearings Special Committee (PHSC) today.
With this, of the total 22 names proposed by previous government for the position of ambassadors to various countries, only eight government employees of diplomatic careers will be approved to hold the positions.
Likewise, the meeting also decided to provide one million rupees as compensation each to the family of those killed during Tarai-Madhes and Tharuhat movements, said Deputy Prime Minister and Finance Minister Krishna Bahadur Mahara.
Similarly, the concerned political parties would help in the identification of the family of those killed during the movements and the Home Ministry will provide compensation to cover the bills provided by the hospitals providing treatment to those injured in the movements, he said.
"The treatment bills should be submitted to the Home Ministry in coordination with the concerned political parties for the release of money to pay the bills," DPM Mahara added.
In case the injured were treated on his or her own, the Home Ministry will submit the estimated treatment bills submitted by the concerned political parties to Cabinet for the further due process, he said.
Similarly, the meeting decided that the concerned ministry will prepare the details, within a week, of those languishing in various prisons for various cases including violations during the movements and those against whom various cases have been filed in connection with the movements to release and withdraw their cases, Mahara said.
The meeting also took a decision to collect details of those remained rendered as disabled during the movements, within two weeks.
The Home Ministry is also asked to initiate the due process to form a commission to probe violations like arsons and vandalisms reported during the movements within a week and submit the report to the Cabinet.
Likewise, the meeting also decided to provide Rs 1,000 in cash each to those all people from Karnali and Dalit community from around the country, who come forward to register their newborns.
The meeting also reached a decision to promote joint secretaries Rajeshwar Man Singh and Dr Lavadev Awasthi to Secretary. RSS