Temporary voters cannot cast vote: EC
---
---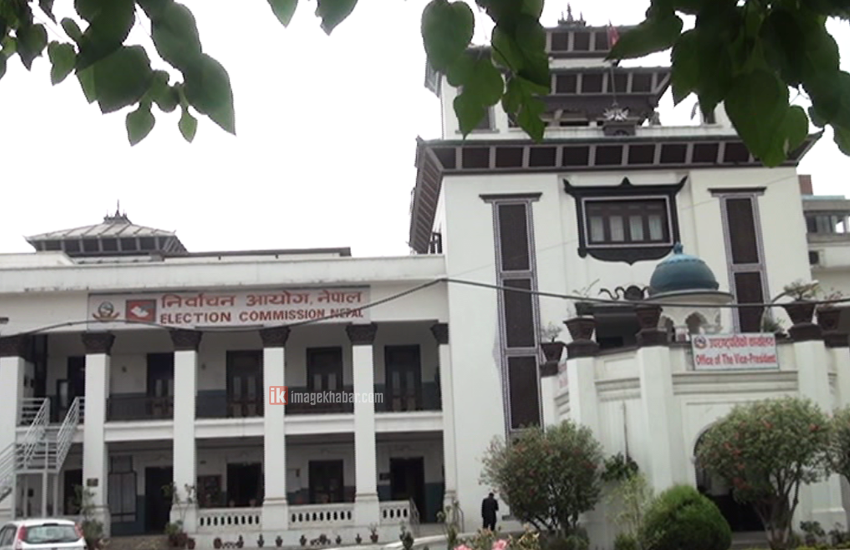 Kathmandu, Aug 10: The Election Commission (EC) has prepared a draft bill with the provision not allowing the temporary voters to cast votes in the election of provincial assembly. The draft, however, has a provision to allow them to cast vote in the House of Representatives.
The EC has made the provision in the draft prepared for provincial assembly member election that the voter, whose name has been registered in the voters list of any village body or municipality of any constituency, can cast vote only there.
At a programme organised by the EC to collect suggestion of political parties on the bill here today, political parties did not give any suggestion on the provision.
Increase threshold: Big parties
Leaders of the big political parties, who participated in the discussion, suggested the EC not to make provision of same 'threshold' for the House of Representatives and the provincial assembly. The EC has made provision of 1.5 per cent threshold in both assemblies in the draft.
Representatives of Nepali Congress and CPN (UML) suggested to make provision of at least five per cent threshold in the House of Representatives and seven per cent in the provincial assembly.
NC central member, Min Bahadur Bishwokarma, suggested the EC to increase the threshold, manage the election fund, arrange for certain grant for encouraging women candidates in the direct election system and declare special electoral constituencies.
On the occasion, CPN (UML) leader, Raghuji Pant, called for 10 per cent threshold in parliament and seven per cent in provincial assembly for sake of a stable government. He also advised for keeping reservation in the election citing parties are run under policy and ideology.
Cancel threshold: fringe parties
The fringe parties have raised a clamour against the EC's decision to maintain threshold in the parliament and provincial assemblies. Lawmaker Gopal Dahit, Rukmani Chaudhary and Shivaji Yadav appealed to the EC to scrap threshold while suggesting the EC must keep the authority of announcing the date of the elections.
They also stressed on need for strengthening the EC's powers for adopting random system of election modality and to conclude the elections in a fair, impartial and just manner.
Ballot counting to take place in voting centers
At the programme, EC Chief Commissioner Dr Ayodhi Prasad Yadav said the EC was of the mindset of counting the ballots at the voting centers and issuing a single ballot paper for both direct and proportional representation system.
"The Commission is doing necessary homework for these two most important tasks in an election, we will launch it in the coming election," he added.
CEC Dr Yadav said the EC is ready to hold elections and that the government should prepare infrastructure for it. RSS