Human error blamed on recurrent air accident
---
---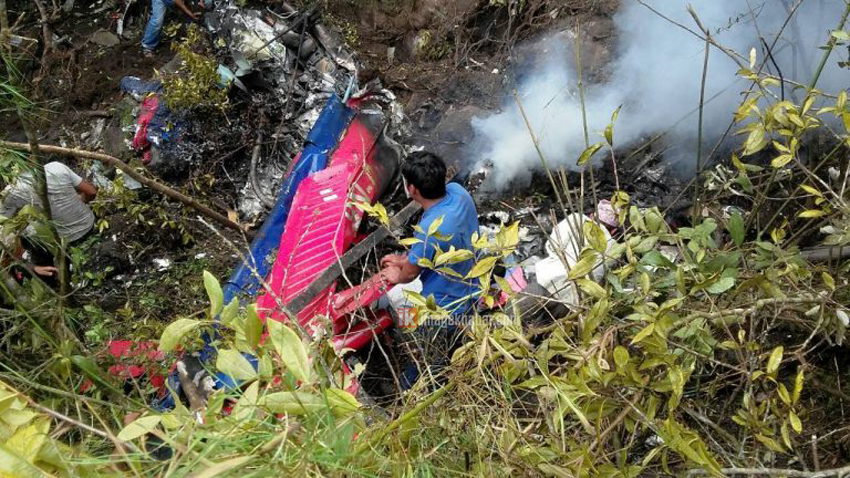 File Photo
Kathmandu, Aug 12: Ministry of Culture, Tourism and Civil Aviation has underlined 'human error' as to be blamed for many recurrent flight accidents despite the fact that a probe committee report had been fully enforced.
At the Parliament's Good Governance and Monitoring Committee meeting held here today, Ministry's Secretary Prem Kumar Rai vowed to strictly abide by the policy to check the pilots' health condition before any flights.
Stating that a special focus had been lent on use of new regulations and technology in aviation sector, Secretary Rai presented the facts before the meeting acknowledging the occurrence of accidents with flights crashing into the cliff sides even if aircrafts and pilots were in good condition.
Referring to the analysis of the probe committee report indicating a need to focus on the pilot's behaviour, the Secretary expressed commitment to implement the report by rendering the investigation trustworthy.
The pilot steers the aircraft in two ways in particular – through visual direction and by using the help of technology. Most of the flight mishaps in Nepal are recorded in the hilly regions.
The meeting was briefed on the increased risk of accidents when pilots cannot find direction due to a sudden change of weather inclemently.
Ministry's Joint Secretary Suresh Acharya insisted on the urgency of keeping a separate mechanism to regulate and check the flight accidents in the aviation sector.
In the wake of increasing air accidents in recent time, the Ministry has initiated works to warn the scraping of license of the pilot entering clouds in the name of showing courage even after seeing a looming danger.
Director General of the Civil Aviation Authority Sanjib Gautam said that last efforts of the Authority were on to remove Nepal from the blacklist of the European Union that bans Nepali flights into EU member countries, citing a standards violation. RSS