Lawmakers draw government attention towards contemporary issues
---
---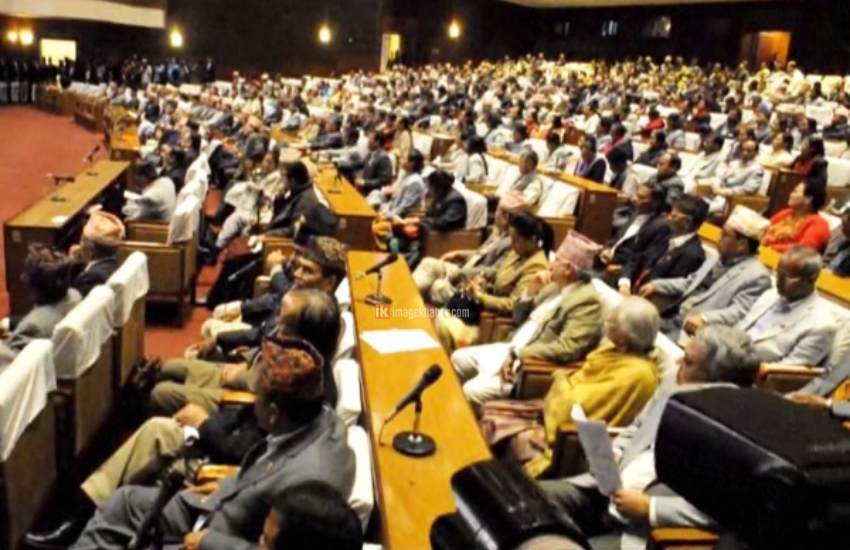 File Photo
Kathmandu, Sept 1: In a meeting of the Legislature-Parliament today, lawmakers drew the attention of the government towards current issues of their constituencies and of the country.
Speaking at the special hour, lawmaker Anita Devkota demanded the government upgrade the Rapti Sub Regional Hospital into a medical college with the construction of all required infrastructure.
Kashinath Sharma questioned why the action plan aimed at addressing severe energy crisis facing the country introduced by the erstwhile government was not implemented.
Agni Prasad Sapkota informed the parliament about discomforts being faced by passengers of public transport.
Kanta Bhattarai said change in the Nepali grammar without much study and research citing reform and revision has created confusions among teachers and students.
Dr Subodh Kumar Pokhrel said Terai districts are hit by drought due to rampant deforestation in the Chure region.
Jungilal Ray spoke of the need of timely amendments to the constitution to make it acceptable to the Madhesh people.
Anuradha Thapa Magar claimed that a group of certain people wanted to make changes in the Nepali grammar on their own interests and it must be interfered on time.
Chitra Bahadur KC demanded that the Prime Minister should inform the House about the letter sent by him to the Indian counterpart regarding the constitution amendment. There was no need for a sovereign country to seek help from its neighbour to revise the country's main law, he stressed.
Anjana Tamli drew the attention of the Ministry of Information and Communications towards the non-implementation of the revised minimum wages for working journalists by Nepali media house.
She demanded the restoration of the agricultural banks displaced from rural areas during the insurgency.
Resham Bahadur Baniya complained the lawmakers did not receive the schedule for the next day as mandated by the regulation on daily working schedule.
Rashmi Thakur questioned why the former VIPs were seeking medical treatment abroad when there is arrangement for treatment in the country.
Ananda Prasad Pokharel referred to the accident in which seven persons disappeared in the Trishuli River with only two bodies recovered so far. He drew the attention of the concerned body for searching the missing persons.
Yogendra Tamang Ghising, spoke of the need for an extensive national level discussion on holding the local body elections and demanded a reserved structure for the backward communities including the Dalits.
Earlier, the lawmakers – who took part during the zero hour session of the parliament – prodded the government for ending rampant irregularities, corruption and black market trading. RSS