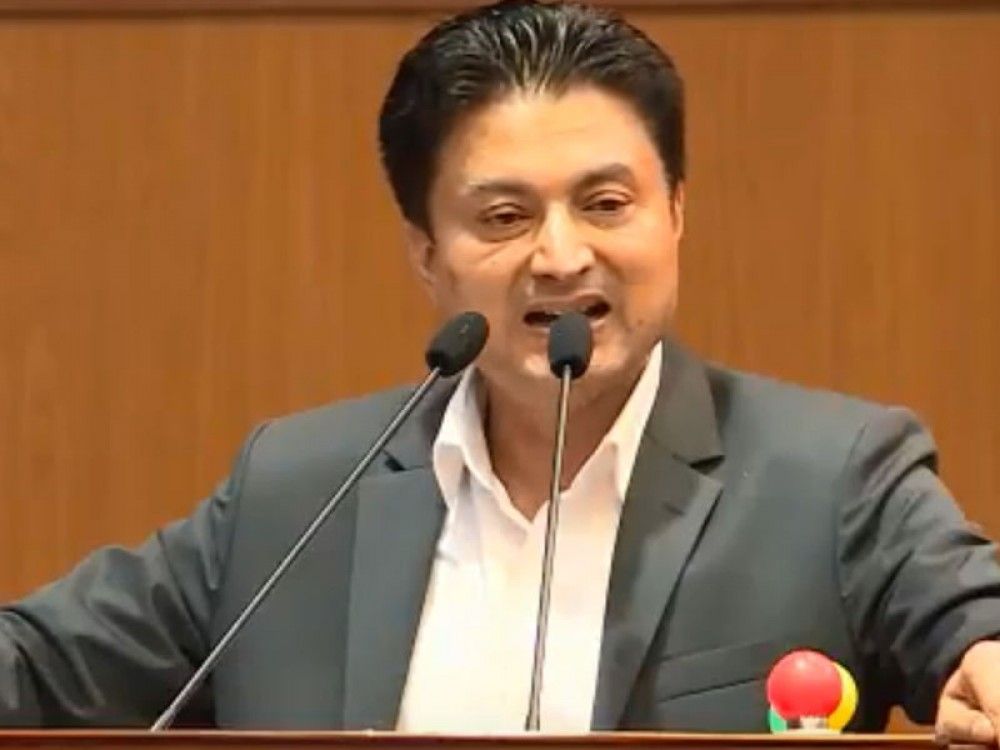 Kathmandu, July 9 (RSS): Minister for Labour, Employment and Social Security, Gokarna Bista, has said that activities have been forwarded to make foreign employment reliable, systematic and safe.
Responding to queries raised by lawmakers on Appropriation Bill-2075 at National Assembly today, Minister Bista said that the government was committed to establish friendly relation between employers and workers.
He said, "Evils and aberrations would not again take place in this sector. Employment would be made trust-worthy, systematic and transparent. The task to produce skilled human resources inside the country would be made very effective."
Saying an Act incorporating the minimum wage of workers would be implemented from July 17, the Labour Minister said that task to widen the basis of employment through collaboration among the government, private sector and cooperation to produce skilled human resources has been forwarded.
Minister Bista further said that they have prepared a programme in order to provide employment to 100,000 youths in a year under 'Prime Minister Employment Programme' and employment information centre would be established at all 753 local-level.
He stressed that it was the responsibility of the government to provide employment to youths, saying around 4.3 million youths are now in different countries for overseas employment.
Minister Bista said, "It is necessary to prepare basis of development through employment. The country would be without youths within few years if we fail to create such basis."