Nepali Company Sagoon Launching a Mini-IPO
---
---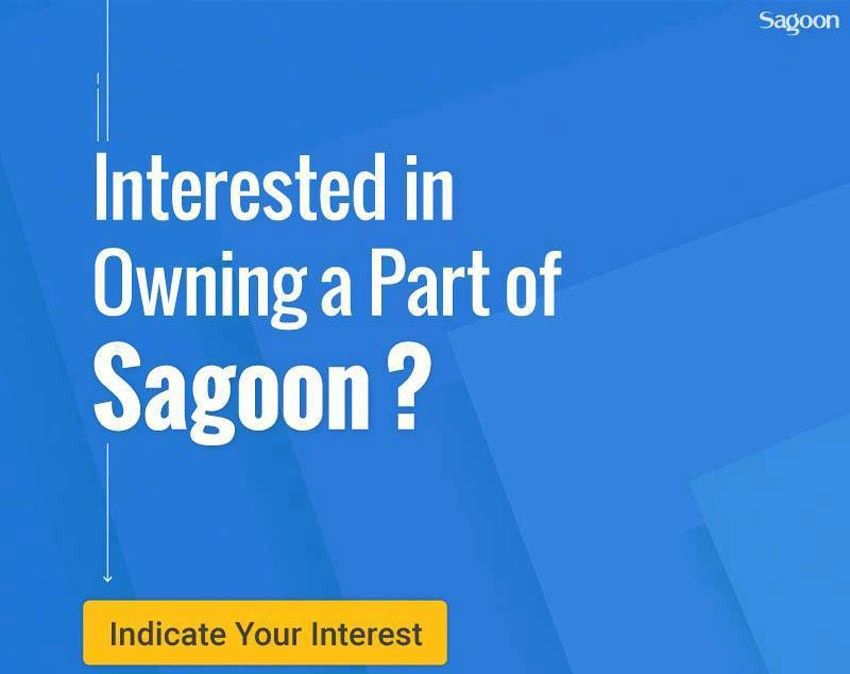 Kathmandu. Sagoon, a company started by Nepalis in America, is the first company in the history of the social media companies, not just amongst the ones started by Nepalis, to find investors through a mini-IPO.
Sagoon is providing opportunities to the investors through 'Regulation A Plus' and has submitted relevant proposal to the US Stock Exchange, which is expected to approve the plan within one and half months. As the new US law allows public to invest in a privately held companies, Sagoon is providing that avenue to the public. For more information about investing, visit www.sagoon.com/invest.
A Unique Social Media
Facebook, Twitter and other social media could not call for investments from the public via a mini-IPO as the relevant laws did not allow for that and they were dependent on the big investors. Sagoon has provided an opportunity to the public and its user to invest in it through the process of 'Testing the Water'.
Increased Interest in 'Water Testing'
In its website, Sagoon has invited interested investors to express their interest. And a significant number of people have shown their interest in the process called 'Testing the Water'. Until now, 1446 people have expressed their interests to invest 1.868 million dollars, and there are clear indications that these figures could go up until the beginning of mini-IPO.
From Bollywood Star to Former Prime Minister
Manisha Koirala, a Bollywood star, had launched the first version of Sagoon in 2014 in Amercia. The second version of the site was launched by former Prime Minister of Nepal, KP Sharma Oli, in 2015 amidst a function held in Kathmandu, Nepal. Nepali popular politicians like Dr Baburam Bhattarai, Gagan Thapa, Rabindra Adhikari have created their respective accounts in Sagoon and have encouraged others to use the social media site. Other popular personalities like Rabindra Mishra, Lilamani Poudel, Dhurmus and Suntali and Sabina Karki have also expressed positive opinions about Sagoon. The associations of and positive opinions from celebrities and politicians have increased the popularity of Sagoon.
Private Placement by Large Investors
The start-up company founded by American based Govinda Giri has already secured the investments of large investors including Nepalis residing in the US.
Raising 20 Million USD in mini-IPO
In the stage of mini-IPO, Sagoon is issuing a mini-IPO worth USD 20 million. Public investors all over the world wishing to invest have to invest at least USD 299 at the rate of USD 23 per share. Prospective Nepali investors have shown interest in investing in Sagoon as they can be a part of the start-up for as little as NRs. 30,000. As the shares will be issued on a first-come-first-serve basis and not by dividing the available shares equally amongst all the investors, experts of the US capital markets have encouraged to apply for shares at the start.
Goal to Make a Public Company
It was already made public by founder Giri that the mini-IPO was being launched with the view of establishing a public company. Because of different objective and the way of using it, Sagoon is different from other social media companies. And it has opened offices in the USA, India and Nepal to help expand its services.
An Effort to Put Nepal on the Global Digital Map
The founders have claimed that they are making efforts to put Nepal on the global digital map. The main mantra of the social media site having more than 400,000 users at the moment is 'Connect, Share, Earn'. Following on this mantra, it has brought an innovative plan to share knowledge and profit with its users. The company is finalizing its ambitious plans to distribute profits to its users.
Chances of Benefitting Nepalis Living Abroad
Sagoon (https://www.sagoon.com/invest)is a company registered in the US. As a company registered abroad, there are legal obstacles to investing in the company by Nepalis living in Nepal. But Nepalis living abroad can invest in the company and with Sagoon providing the opportunity to do so, there are chances that they can benefit from it. Nepalis living abroad and citizens of other countries are eagerly awaiting for the opportunity.