Three parties agree on holding  local election: NC Prez Deuba
---
---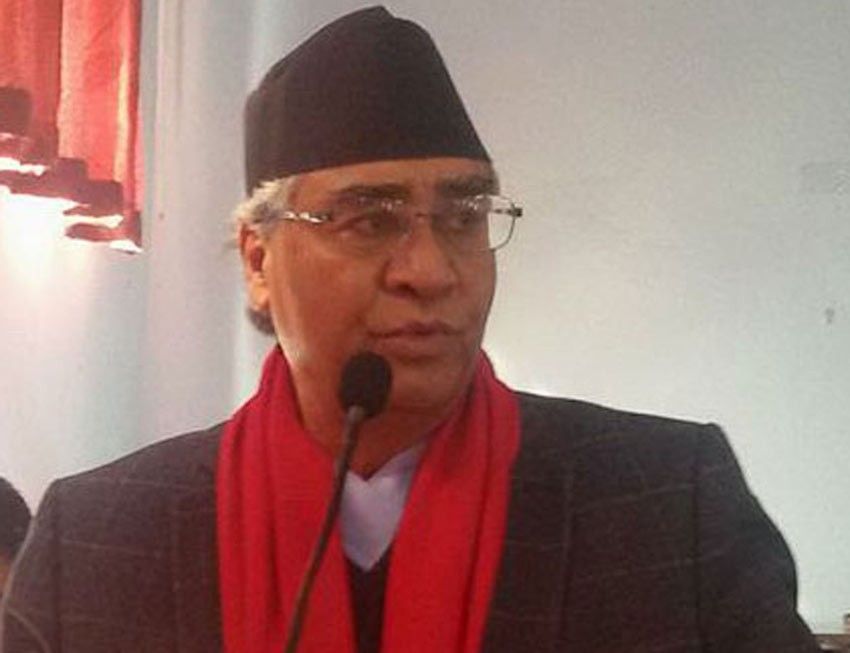 Chitwan, Dec 15: Nepali Congress President and former Prime Minister Sher Bahadur Deuba has said that the three major political parties, Nepali Congress, CPN (UML) and CPN (Maoist Centre) were ready to hold local bodies' election by transforming the existing VDCs into local units.
While inaugurating the party organizational reforms and awareness campaign organized by the Chitwan district committee here today, leader Deuba shared that he had held discussions with UML chair KP Sharma Oli and Maoist Centre chair and Prime Minister Pushpa Kamal Dahal about the issue and a consensus was forged among them for holding local election.
He added the three-tier election by January 2018 was essential to enforce the constitution otherwise the country will face the constitutional crisis.
Leader Deuba further added that national assembly and presidential elections would be held after completing local, provincial and federal elections in the country.
Former PM Deuba reiterated not to withdraw the constitution amendment bill registered in the parliament. Referring the constitution amendment bill, leader Deuba accused the main opposition CPN (UML) of provoking the people in the name of the amendment bill adding that it was forwarded as per the previous agreement forged between the then NC President Sushil Koirala and UML Chair Oli
In another context, he called for ending intra-party groupism.
Also speaking on the occasion, NC General Secretary Dr Shashank Koirala said while we look back at country's history, we see that there was development when political stability was at home.
He took the opportunity to direct the party cadres to focus on the organisational strengthening by quitting the culture of indulging in intra-party groupism.
Party central member and Minister for Foreign Affairs Dr Prakash Sharan Mahat said time has come to broaden Nepal's international identity as home to the Mount Everest and country rich in cultural heritages by achieving economic progress and development.
Only the enforcement of the country would help take the country towards the path of development, he said, underlining the need of political understanding for so.
Chitwan Chambers of Commerce and Industry third vice president Bishnu Kandel and businessperson Dhan Prasad Pokhrel joined the party on the occasion. RSS