Gyawali dismissed, Pokhrel appointed NRA Chief
---
---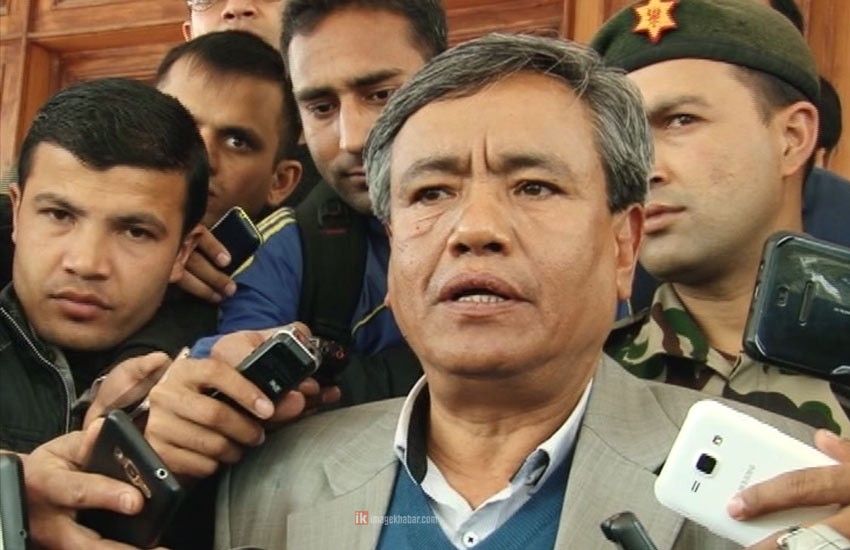 A meeting of the Council of Ministers today decided to replace Gyawali with the new appointment, citing his response to the clarification sought by the government second time over his official performance unconvincing, according to Minister for Information and Communications Surendra Kumar Karki who also serves as the Spokesperson for the government.
The erstwhile government led by the CPN (UML) had picked Gyawali as the chief of the government body formed to carry out the post-earthquake reconstruction works.
The previous Cabinet meeting decided to seek clarifications again from Gyawali for the lack of noticeable progress in the reconstruction works.
Newly appointed NRA CEO Pokhrel is the former Vice Chair of National Planning Commission and also the NRA CEO before the formulation of NRA Act.
List of public holidays to be revised
Besides, the meeting has handed the responsibility of making revisions in the list of national public holidays and festival holidays, and submitting a report on this within a month to the Ministry of Home Affairs. The government is to revise the list of public holidays in the wake of the demand for giving a public holiday on the birth anniversary of King Prithvi Narayan Shah.
Minister for Urban Development Arjun Narsingh KC said despite the proposal registered in the Cabinet meetings many times to declare a public holiday on Prithvi Jayanti (birth anniversary) and the National Unity Day, the issue could not be decided.
He also referred to the practice that national unifiers will be honoured across the world no matter these figures might be autocratic rulers.
Meanwhile, the meeting has decided to appoint employees under temporary quota to speed up the reconstruction of schools ravaged by the earthquake of April 25, 2015.
Minister Karki informed that the meeting decided to send the bill to amend the Civil Service Act with a proposal to retirement age of the civil servants to the Public Service Commission for its views. RSS