Gambia's Jammeh given last chance of peaceful exit before military intervention
---
---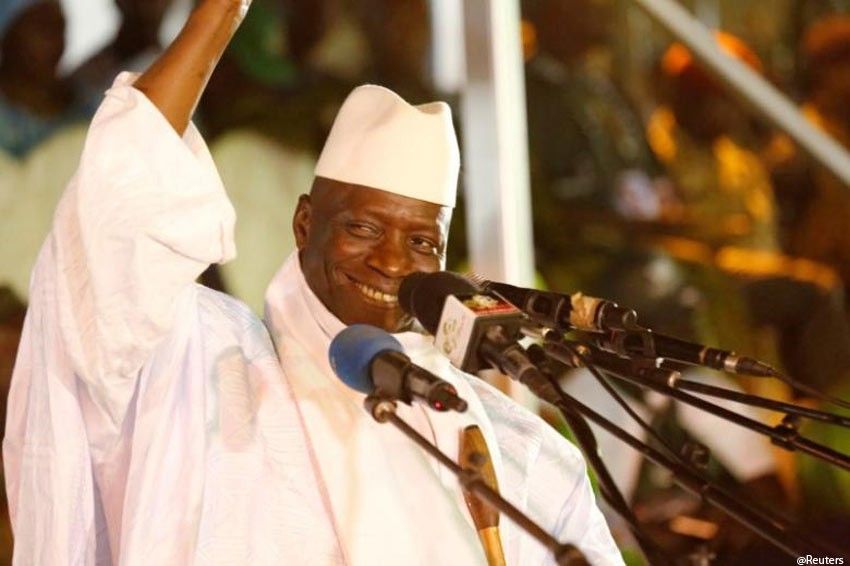 "Orders were given to the troops to stop their advance and they have stopped, because the ECOWAS privileges the initiatives of dialogue and diplomacy," President of the ECOWAS Commission Marcel Alain Da Souza said.
The Senegalese army, backed by other west-african soldiers, entered Gambia Thursday afternoon in a military operation aimed at forcing Jammeh to cede power to Adama Barrow who was sworn in this Thursday in Dakar as the new president of Gambia.
"A total of 7000 men were mobilized for this mission of installation and rehabilitation of democracy in Gambia," Da Souza added. Barrow, who officially became the third head of state of Gambia, after Dawda Jawara and Jammeh, who has been in power since 1994 through a coup d'etat, was forced to be sworn in at the Gambian embassy in the Senegalese capital of Dakar on Thursday.
In his first presidential speech, Barrow called for national unity. "Thanks to the citizens of Gambia, this is the first time that Gambia changes its government through elections," Barrow stressed.
He called on Jammeh to respect the Constitution of Gambia, and pledged to return to Gambia soon."We want peace, and we invite everyone to cultivate peace," Barrow said.
A candidate of the coalition of seven opposition parties, Barrow, in Dakar since Saturday, was declared the winner of the presidential election on Dec. 2, 2016 by the Independent Electoral Commission.
But he was unable to take over presidential power in Banjul as his election victory was first recognized but later challenged by then president Jammeh, who refused to cede power.
On Wednesday, a few hours before the end of Jammeh's official mandate, the National Assembly of Gambia passed a resolution to extend his mandate by three months, exactly the period of time of a state of emergency declared by Jammeh on Jan. 17.
The UN Security Council on Thursday adopted a resolution, asking Jammeh to transfer power to President Barrow by Friday.
The West African armies have given Jammeh until midday on Friday to quit power before they continue their march to the capital of Gambia, Banjul. Leaders of Guinea, Mauritania and Liberia would also travel to Banjul to try to convince Jammeh to travel to Guinea first, then choose a country of exile. RSS