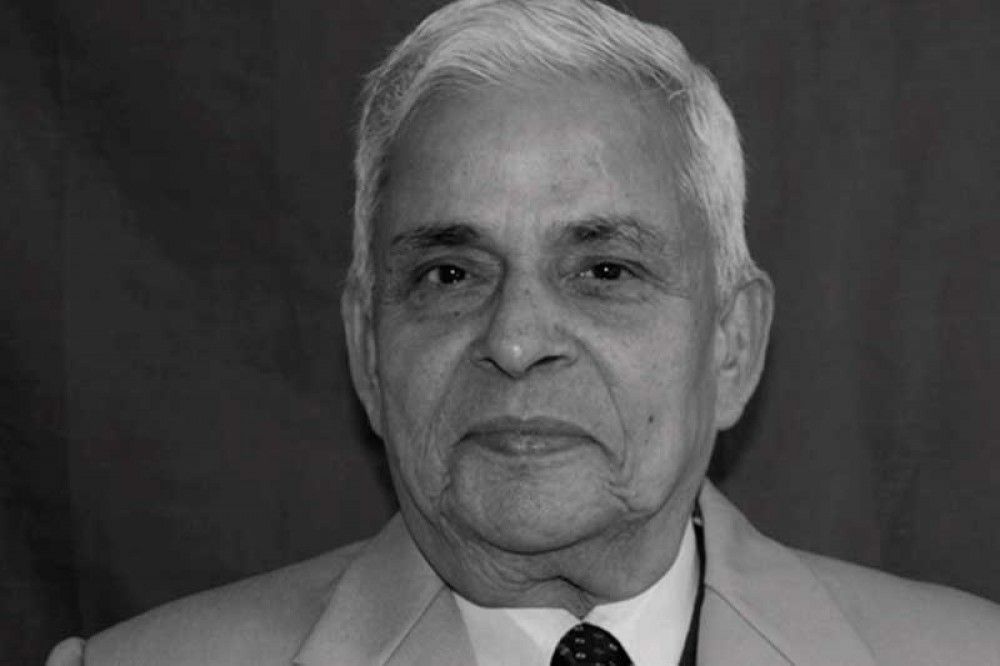 Kathmandu, March 3 (RSS): The country today gave final adieu to Nepal Communist Party (NCP) senior leader and former Deputy Prime Minister Bharat Mohan Adhikari with the state honour.
The octogenarian leader who had been hospitalised for over the past one and half month passed away on Saturday night during the treatment at Dhumbarahi-based Hams Hospital. He was admitted to Lalitpur-based Mediciti Hospital on January 16 after he complained of chest complications and later shifted to the Hams Hospital on February 7.
Though his mortal body is not with us, his memories remain within us.
NCP's senior leader and former Prime Minister Madhav Kumar Nepal recalled the late leader as a humble man dedicated to democratic norms and values who always wished to incorporate people in the mainstream of development process. He was the man behind the cultivation of a culture to respect senior citizens not only through the launching of 'Afno Gau Afai Banau' programme, monthly allowance to the senior citizens but also by taking senior citizens to a nationwide tour, leader Nepal said, adding he was the chair of Manmohan Memorial Trust.
Talking to media persons briefly after paying tribute to the late leader, Speaker Krishna Bahadur Mahara said he remembered him as the DPM last time in 2068 BS, found him a mature and experienced leader. The vacuum caused by the demise of a true leader would remain a huge loss in the future, he argued.
Similarly, Minister for Education, Science and Technology, Giriraj Mani Pokhrel, remembered the late leader as a dedicated figure to the Nepal communist movement and a prominent personality of senior generation.
Minister Giriraj Mani Pokharel remembered late Adhikari's role as a vital construction to running a poly technical school in Biratnagar. He was a towering communist leader in the country and his guiding principle should be followed by new generations, Pokharel underscored.
Similarly, Nepali Congress Vice President Bijay Kumar Gachchhadar remembered the late leader Adhikari as an honest and clean image leader in the country. He had delivered good results on the behalf of people as a popular finance minister, Gachchhadar added.
Nepali Congress General Secretary Dr Sashank Koirala also said that the late Adhikari was a popular finance minister in the country.