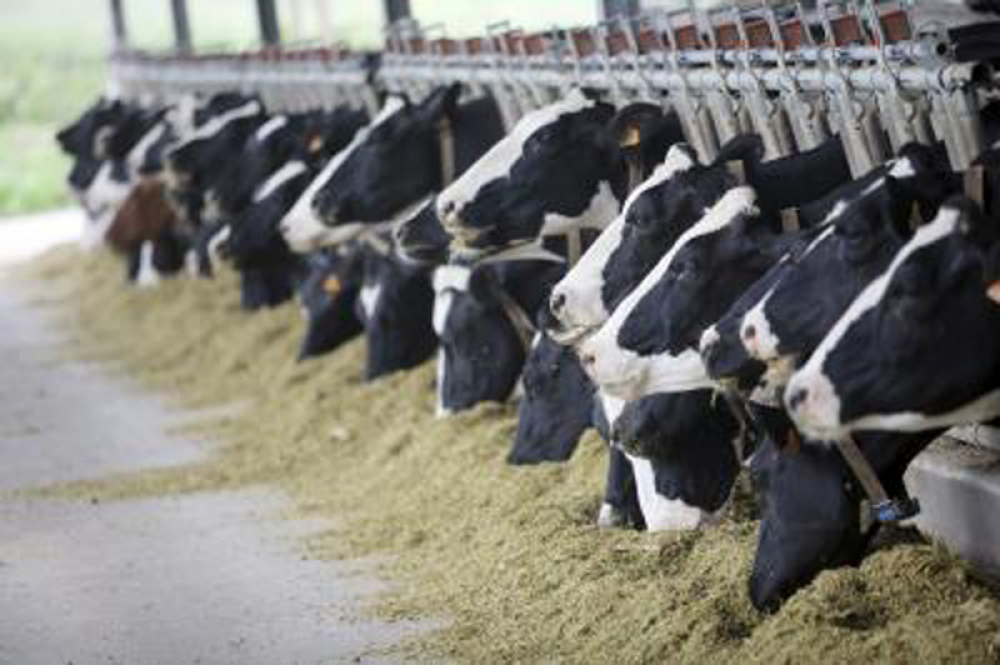 -Krishna Dawadi
Kaski, March 2 (RSS): Neighbouring China, that has been helping Nepal in its socio-economic development endeavours, is to also extend its cooperation in the livestock farming sector.
Accordingly, an agreement has been reached between the Gandaki State government and the Chinese Academy of Agricultural Sciences (CAAS) to modernize animal husbandry and establish a model cow farm in the State. Secretary at the Ministry of Land Management, Agriculture and Cooperatives Sharad Chandra Shrestha and Chief of the CAAS Yu Denseng signed the agreement here on Friday.
As per the agreement, CAAS will help establish a model cow farm through its financial as well as technical support. The support is aimed at helping alleviate poverty through the medium of dairy development. For the purpose, 4,000 calves of the Holstein Friesians breed will be brought to Nepal from China in two phases. The cows are known to produce 35 litres of milk every day.
The government will manage around 1,000 hectares of land necessary for the farm and a feasibility study is being carried out to establish the farm in Tanahu, Gorkha or Lamjung, Minister for Land Reforms, Agriculture and Cooperatives Lekh Bahadur Thapa said.
Speaking on the occasion, CAAS chief Yu said the Chinese government is supporting the development as well as the modernization of the agriculture sector of Nepal and expressed the confidence that this new initiative would contribute to the advancement of the animal husbandry sector.
Secretary Shrestha said China is helping modernize the agriculture sector with both capital and technology. The State dairy development board will also be formed soon to facilitate these kinds of initiatives, he added.