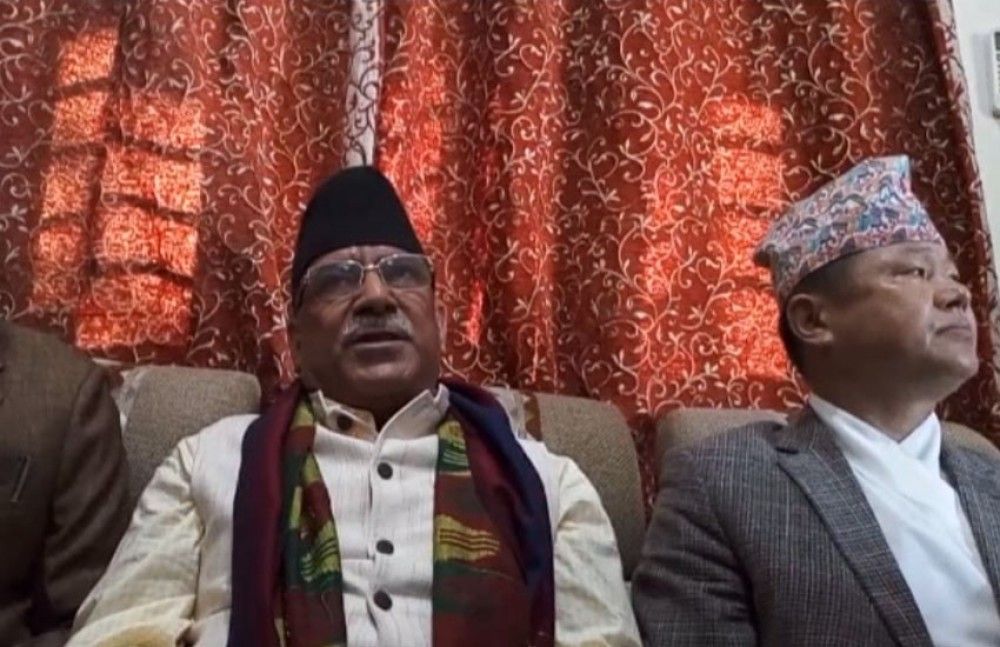 Biratnagar, June 10 (RSS): CPN Chairman and former Prime Minister Pushpa Kamal Dahal 'Prachanda' has said that the communist forces in the country were united for ensuring good governance and political stability in the country.
Addressing the golden jubilee celebration of the Industry Association of Morang here today, Prachanda said that economic development in the country was not likely without coordination with the private sector after the beginning of the new political course.
According to the CPN Chairman, he took a bold decision to maintain political stability, and the two communist parties were united based on the same ground and the big changes in the country were possible only from the unity and coordination of the political parties.
Stating that a decade was spent for drafting of the constitution and building democratic structures after the Comprehensive Peace Accord, Prachanda urged one and all for their commitment to development and prosperity in the coming decade.
Prachanda also said that time has come for the residents of Biratnagar to make their commitment to economic development and opined his voice for better connectivity to Kimangthanka for better economic and trade partnership with China.
Likewise, upgradation of Biratnagar Airport, employment for youth, resumption of the closed industries and establishment of the new ones as pronounced by the new budget would be the milestone adding that the new budget was presented being guided by the principle of strengthening economic status and reduce trade deficit.