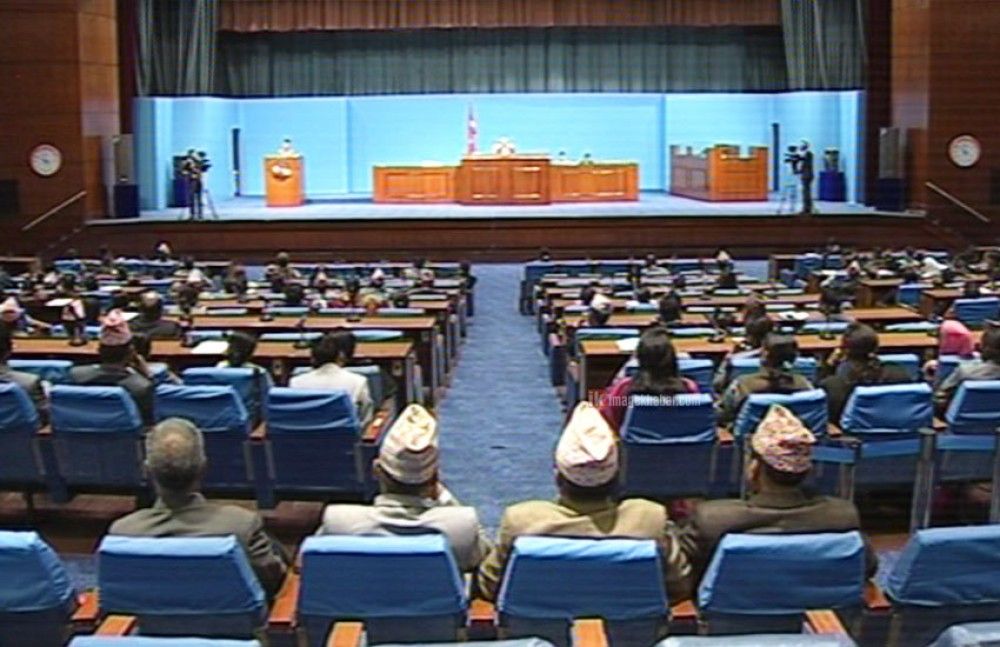 Kathmandu, July 1(RSS): Speaking in the special hour of the House of Representatives (HoR) session today, lawmakers drew the government's attention to various pertinent issues.
Pampha Bhusal demanded the government that it implemented the Tarai-Madhes Fast Track in Bungmati area from outside the ring road.
Pushpa Bhusal (Nepali Congress) urging the government to bring all bills required to enforce the constitution, made it clear that her party would not walk off the parliament.
Amrita Agrahari informed the government about a shortage of fertiliser and diesel in Tarai Madhes in the paddy transplantation season, seeking the solution to the problem. Umashanakar Agariya expressed his concern over zero-budget allocation to Dhanusha to control floods.
Prem Suwal questioned what the government was doing when Nepali border land continues to be encroached by others. Construction of river embankments along the border area has resulted in the problems of inundation every year in Nepali territory.
Hridayesh Tripathi demanded the announcement of protected and special zones while restructuring the state in line with the constitution while Rajendra KC was of the view that increase in prices of petroleum products has its impact on every aspect of life, accusing the government of mocking at democracy by imposing the prohibited zones.
Maheshwor Gahatraj called on the government to pay heed towards the flood control in the Tarai-Madhes districts.
Nar Bahadur Dhami demanded the government sends 27 additional doctors to the Mahakali Zonal hospital to fill the quota.
Dal Bahadur Rana urged the government to pay attention to the infrastructure development in community schools and adjustment of teachers' quota.
Nawraj Silwal insisted on the need of bringing a special programme to address the issue of pollution in the Kathmandu Valley while Durga Poudel urged the government to address demands of Prof Dr KC.
Likewise, lawmakers airing their views in a zero-hour of the parliament session today, drew the government's attention to bringing a land-use policy, addressing the issues of landless squatters and creating atmosphere for NRNS to invest in Nepal.
Effective enforcement of constitutional provision on citizenships in mother's name, control of price hike, and preventive measures against natural disasters were other issues raised by them. Ambika Thapa, Asha Kumari BK, Krishna Kumar Shrestha, Krishna Bhakta Pokhrel, Khagraj Adhikari, Ganesh Pahadi, and Chhaka Bahadur Lama spoke in the zero hour.