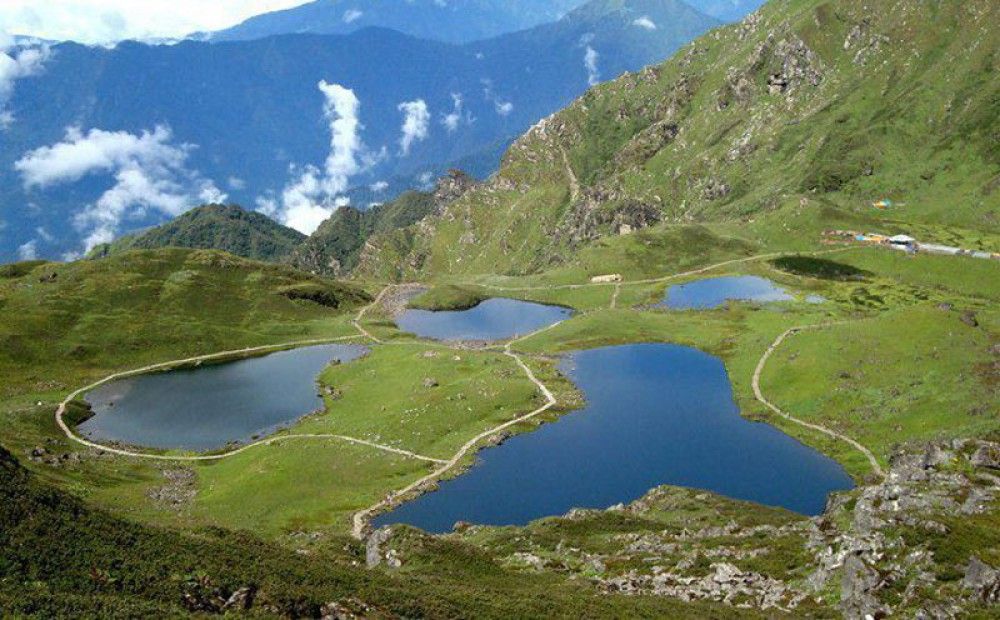 Chautara, July 31 (RSS): Initiative has been taken to construct a cable car at Paanchpokhari in Sindhupalchowk district, a district with many pilgrimage sites and tourist destinations.
According to the Paanchpokhari Thangpal rural municipality, preliminary report has been prepared to install a cable car from the existing Bhotang VDC to Paanchpokhari. The length of the cable car from Chhinji Deurali of Bhotang to Lauribina would be 6.5 kilometres.
The cable car to be installed there would be at the highest altitude of the country, as per the report. Paanchpokhari is located at 4,151 metres from sea level. The cost for the construction of the cable car has been estimated to be around Rs 2 billion.
Chairperson of Paanchpokhari Thangpal rural municipality-3, Ningchhring Tamang, said that Rs 5 million has been allocated for the tourism management of Paanchpokhari area in the current fiscal year.
Various cable car companies were contacted after the preliminary report was received and Kumari Bank has shown interest in investing in the project, technical assistant at the rural municipality Kumar Basnet said.
A grand fair is held every year on the occasion of Janai Poornima at Paanchpokhari, and leading up to the festival three hotels have come into operation since July 17. The area has also been receiving foreign tourists coming to see the lakes.
However, transportation is a problem during the rainy season. The bus service available from Kathmandu to Paanchpokhari stops at Tipane and one has to walk for nearly two days to reach there via Bhotang.